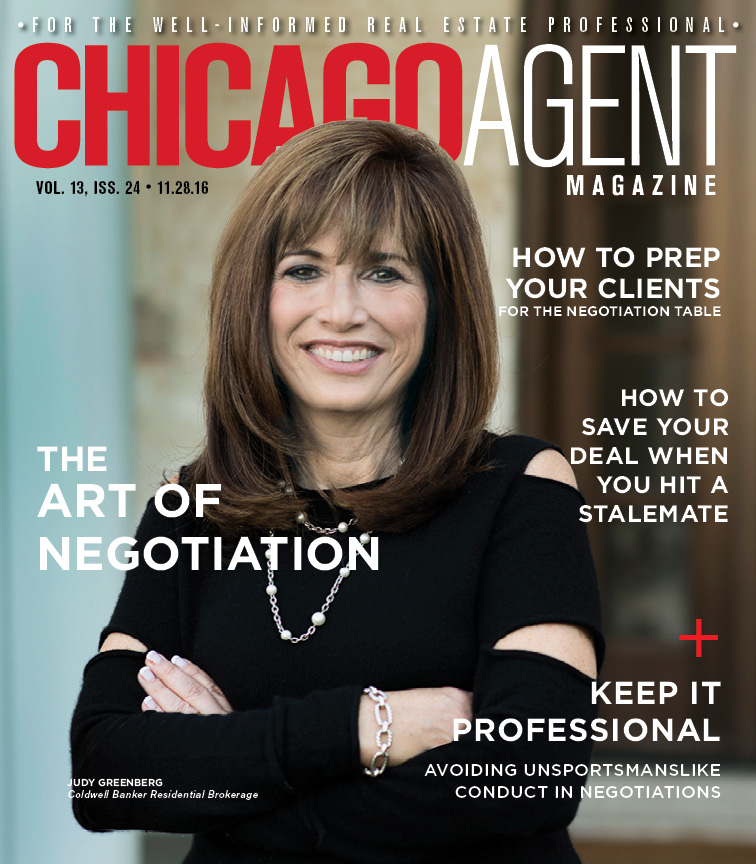 The art of negotiation in residential real estate is steadily falling by the wayside, according to Judy Greenberg, a broker with Coldwell Banker Residential Brokerage in Long Grove.
"Many newer agents just wing it, because this is not a taught skill," Greenberg says. "The more seasoned agents have a stronger intuition, and they research the personalities and communication styles of all the parties."
And though observing those more experienced agents at work can help new agents overcome their trepidation in approaching negotiation, it is ultimately up to agents to improve their skills.
Agents must have a defined strategy intact before coming to the table, Greenberg says. She emphasizes the importance of knowing and understanding data beyond the home itself, which can provide an added degree of leverage.
Greenberg adds that she recommends a collaborative approach in negotiation, rather than a competitive one. Working collaboratively has its place in buyer's markets and seller's markets alike. Treating a negotiation as a dialogue allows both parties to take away positives from the exchange.
"By being an active listener, I can treat each situation as a win-win," Greenberg says. "Realtors who try to be competitive will end up losing the transaction and/or client. After all, you'll have to negotiate three times during the deal: at contract, at inspection and sometimes during the appraisal process."
How do agents go about developing their strategy, preparing adequate research, and working with the agents on the other end of their negotiation to get the results their clients want? We've gathered together the wisdom of several local agents to answer those questions: