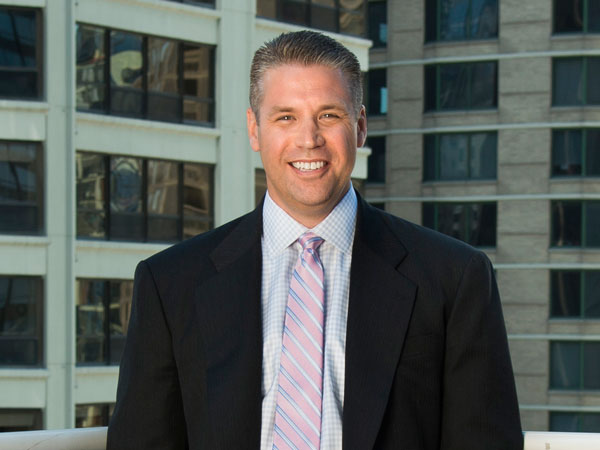 Craig Achtzehn
Vice President of Mortgage Origination
1st Advantage Mortgage, a Draper and Kramer Company
Craig Achtzehn approaches every loan with discipline and a focus on client needs. His experience working in corporate America, the 14 years he's spent in the mortgage industry, and his training in the military sets him apart from his peers in not only lending, but also real estate in general.
"I believe my past experiences have prepared me to be a successful lender," Achtzehn says. "You need discipline and organizational skills to execute your business strategy." After more than a decade connecting literally thousands of borrowers with the most appropriate lending products, the 1st Advantage Mortgage vice president of mortgage origination has run through the gamut of origination scenarios, providing him the reference necessary to handle any situation that may come his way.  Though he services a wide variety of borrowers, Achtzehn says his first-time buyers have and will always be his focus. "The thrill of helping someone buy their first home is the primary reason I chose this business."
But whether Achtzehn is servicing a couple vying for an entry-level single-family home or an investor looking to rehab a multifamily property, Achtzehn and his team of sales coordinators, processors, underwriters, and closers pride themselves on having the wherewithal to handle them effectively, with communication as their silver bullet. "We aim to be informative, communicative and transparent with borrowers throughout the process," he explains, adding that helping buyers navigate a loan is just as important as educating them on the process. "Setting the proper expectations early on is paramount," he says. But "the loop of communication" does not only encompass the lender and the buyer, Achtzehn points out – it also includes agents and attorneys. "My team and I are constantly updating all involved parties," he says. "We want the closing to go as smoothly as possible."
The discipline and tenacity Achtzehn leverages as a lender also come in handy when volunteering with the Folded Flag Foundation, a nonprofit organization close to his heart that provides financial and educational support to the families of post-9/11 fallen warriors. But Achtzehn identifies his wife and daughters as his true inspiration for living well, giving back and working hard. "Spending time with my wife and watching our daughters grow inspires and motivates me to be my best self," he says.
Thanks to AtWater Apartments for letting us use their beautiful location for our photo shoots.