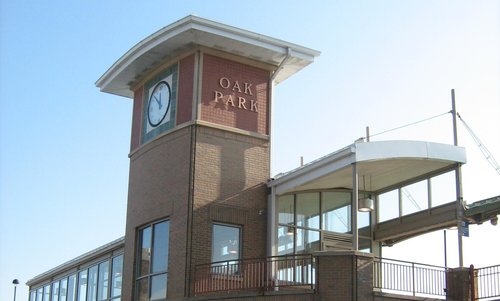 The new construction market in Oak Park is busy in 2016, with a number of high-profile projects underway.
As Chicago Curbed detailed, the Vantage Oak Park high-rise is nearly completed, Oak Park Station is following close behind, and a third un-named project is on its way.
Key details about the projects include:
The Vantage Oak Park 21-story development will feature 270 apartments and a podium roof available for the residents.
An old parking garage near the Vantage development will be renovated while construction is completed.
The active construction closer to Harlem Avenue and Lake Street will become Oak Park Station, and is expected to rise 20 stories.
Being directly next to the combined Chicago Transit Authority and Metra station, Oak Park Station will serve as a terminal for the Green Line.
What used to be Colt site, a village-owned parking lot, is scheduled to be repurposed into 271 apartments and 428 parking spaces; the un-named development will be 12 stories with 250 units.
Vantage Oak Park is currently setting up pre-leasing for July move-ins. Oak Park Station's date is yet to be released, and the un-named construction project will break ground the spring of 2017.
---
Photo Credit: Zol87, Creative Commons Attribution-Share Alike 2.0 Generic, https://commons.wikimedia.org/wiki/File:Oak_Park_Metra_Station.jpg