Come April 18, licensed brokers and leasing agents will be able to purchase a city-wide parking pass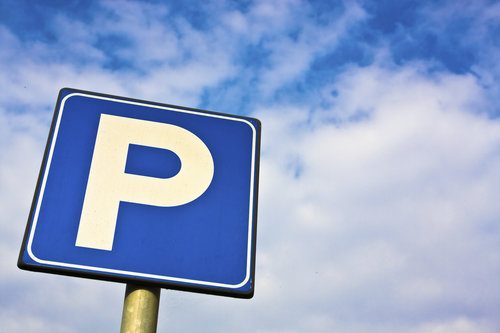 Licensed brokers and leasing agents will be able to purchase the "Professional Service Parking Permit" on April 18, according to a new statement from the Chicago Association of Realtors. The pass will cost $500 for city residents and $800 for suburban residents.
Introduced by City Clerk Susana Mendoza and unanimously passed by the City Council in November, the permit allows for parking for business purposes in any residential parking permit zone between 9 a.m. and 9 p.m., seven days a week, with the exception of bus lanes, metered parking, loading zones or disabled parking, and sporting or other special events; starting April 18, the permit will launch as a two-year pilot program.
The permit will count as a deductible business expense, and managing brokers will be able to purchase permits on their agents' behalf.
How Do You Get a Professional Service Parking Permit?
In its statement, CAR stipulated the following for agents looking to get the new parking permit:
Licensed brokers must have all their fees paid to the city, and their license must be up to date.
The sticker attaches to the VIN, and is non-transferable
The permit is not intended for personal use; brokers are asked to only use it for open houses, showings, listing presentations, etc.
Sales of the Professional Service Parking Permit begin Monday, April 18, 2016, at City Hall, 121 N. LaSalle St., Room 107.
Agent will need the following to purchase the permit:
A current City of Chicago Debt Clearance Form, which is provided by the City Department of Finance and must be obtained in person
An up-to-date government-issued photo ID
Your state vehicle registration card
A copy of a valid, unexpired Illinois Professional Real Estate License or IDFPR "Pocket Card"
A completed Professional Service Permit application