Three neighborhoods on Chicago's North Side are active housing markets for hipsters.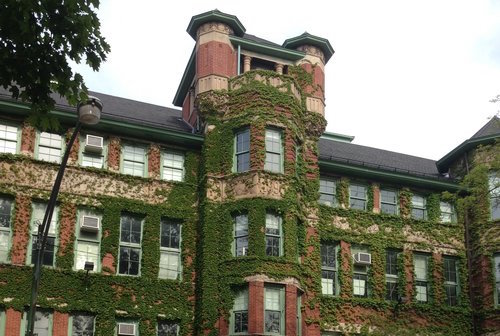 Three areas in Chicago are among the top "hipster" housing markets in the country, according to a new study from RealtyTrac.
The study, which looked at home flipping activity relative to an area's share of Millennials – hipsters are the most public face of gentrification in urban areas – found that the 60611 ZIP code (which contains part of Streeterville, River North, Near North), the 60615 code (Hyde Park, Kenwood, Washington Park) and the 60612 (University Village, Near West Side, East Garfield Park) are top destinations for hipsters, with 60611 being the No. 3 such market in the country, and 60615 being No. 10.
Click the tabs below to adjust between RealtyTrac's top 10 and Chicago's three ZIP codes.
| City/ZIP | 2015 Home Flips | 2015 Flip Gross ROI | Millennial Share of Population |
| --- | --- | --- | --- |
| Minneapolis – 55408 | 11 | 72.4% | 46.1% |
| Charleston – 29403 | 24 | 79.3% | 41.3% |
| Chicago – 60611 | 22 | 50.9% | 40.2% |
| Philadelphia – 19146 | 143 | 193.3% | 36.4% |
| Alexandria – 22305 | 16 | 51.3% | 35.9% |
| Philadelphia – 19147 | 38 | 72.9% | 35.8% |
| Philadelphia – 19125 | 72 | 178.9% | 34.2% |
| Washington, D.C. – 20002 | 73 | 63.3% | 33.9% |
| Baltimore – 21211 | 24 | 120.3% | 32.2% |
| Chicago – 60615 | 14 | 83.2% | 32% |
| | | | |
| --- | --- | --- | --- |
| City/ZIP | 2015 Home Flips | 2015 Flip Gross ROI | Millennial Share of Population |
| Chicago – 60611 | 22 | 50.9% | 40.2% |
| Chicago – 60615 | 14 | 83.2% | 32% |
| Chicago – 60612 | 10 | 147.7% | 29.5% |
---
Photo credit: victorgrigas, Creative Commons Attribution-Share Alike 3.0 Unported, https://commons.wikimedia.org/wiki/File:School_in_Hyde_park,_Chicago.jpg