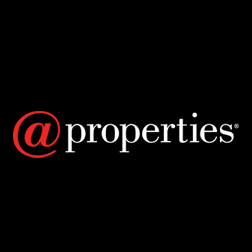 @properties co-founders Michael Golden and Thaddeus Wong announced the opening of a new office located in Northbrook. Currently located at a temporary location at 1330 Shermer Rd, the office will occupy the ground floor of a new three-story development at 1312-18 Shermer Rd, which includes 10 luxury apartments and 2,400 square feet of retail space.
"We're filling a role that's been missing in the Northbrook marketplace for the last few years, and look forward to supporting the community with the marketing and technology that has already benefitted thousands of @properties clients throughout the northern suburbs," Wong said.
According to data from BrokerMetrics, the Northbrook area saw residential sales volume of $709 million for the 12-month period ending January 31, 2016, which is a 10.8 percent increase from the past year.
"We want greater street presence and more desks for our expanding agent base," Golden said. "We're already doing a lot of business in Northbrook."