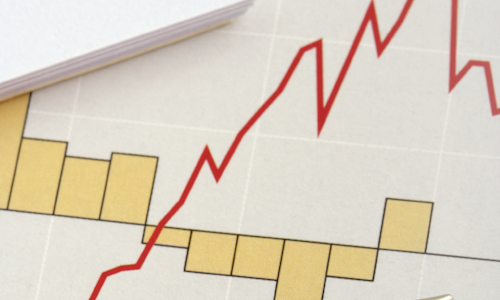 The middle class is finding it increasingly difficult to afford new homes. But the residential market is not correcting itself to accommodate them, a new report from John Burns Real Estate consulting suggested. Instead, the future of new home demand is being determined by high-income job growth.
"Strong wage growth seems to be right around the corner," wrote Adam Artunian, John Burns manager and author of the report.
In the current market, the middle class is hurting.
It is not just that new homes are outpricing resale homes by historical margins, but also that the ratios of home price and mortgage payments to median incomes exceed historical averages in nearly all of the nation's 20 largest housing markets.
But Artunian believes that over the next few years, a mixing of labor shortages and a new demand for high-income workers will likely push up average incomes; and it will be that swell of earnings, Artunian writes, that dictates the direction of new home demand.
The recent growth for high-income jobs in Chicago has gone much the same way as increases to home prices, which is to say: slow. Year-over-year, high-income jobs were up 1.7 percent, or by 18,000 jobs. Of the top 20 housing markets in the U.S., Chicago now has more high-income jobs than any other at 1.065 million.
However, despite supporting more high-income jobs than any other metro, Chicago claimed only the No. 15 spot on John Burns' list. Why?
The trajectory of such job growth in the Windy City in recent years has been up, and if Artunian is correct in his speculation, the city's new home market will move in a similar direction. But for now, relative to its size and population, the amount of high-income jobs is slightly lagging.
Growth is positive, which gives Chicago an advantage over a several U.S. cities, but the rate is sluggish. And considering home price growth has outpaced the city's wage growth in recent years by over 17 percent, a more pronounced influx of new high-income jobs (or medium-income jobs becoming high-income) would be a more promising finding.
| Rank | Metro | Total High-Income Jobs | High-Income Job Growth | High-Income Job Growth (%) |
| --- | --- | --- | --- | --- |
| 1 | San Jose, Calif. | 343,800 | 26,200 | 8.2 |
| 2 | Austin | 243,700 | 14,700 | 6.4 |
| 3 | Riverside-San Bernardino, Calif. | 208,900 | 10,200 | 5.1 |
| 4 | Seattle | 431,100 | 16,900 | 4.1 |
| 5 | Atlanta | 751,600 | 29,200 | 4 |
| 6 | Dallas | 750,500 | 29,000 | 4 |
| 7 | Raleigh-Durham | 221,900 | 7,800 | 3.6 |
| 8 | San Diego | 342,500 | 11,200 | 3.4 |
| 9 | Charlotte, N.C. | 295,700 | 9,500 | 3.3 |
| 10 | Tampa | 344,700 | 9,800 | 2.9 |
| 11 | Minneapolis | 505,300 | 13,300 | 2.7 |
| 12 | Washington, D.C. | 963,000 | 25,100 | 2.7 |
| 13 | Orlando | 293,500 | 7,000 | 2.4 |
| 14 | Phoenix | 532,100 | 12,600 | 2.4 |
| 15 | Chicago | 1,065,800 | 18,000 | 1.7 |
| 16 | Los Angeles | 1,037,400 | 8,300 | 0.8 |
| 17 | Denver | 389,000 | 2,500 | 0.6 |
| 18 | Orange County | 424,600 | 1,800 | 0.4 |
| 19 | Las Vegas | 176,600 | 200 | 0.1 |
| 20 | Houston | 648,200 | -4,600 | -0.7 |