After five years of waiting, the city has taken its first steps in redeveloping Cabrini-Green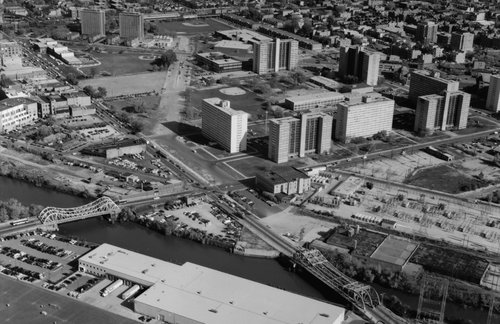 It was 2011 when the Chicago Housing Authority concluded its teardown of the infamous Cabrini-Green public housing development on the city's North Side, and it is finally taking the first steps to redeveloping the site.
According to a new report in Crain's from Alby Gallun, both the CHA and city have requested proposals from developers on the first phase of the Cabrini-Green redevelopment plan, which would encompass 65 acres extending northwest from Clybourn and Division; the proposals are due April 29, and the CHA intends on developing 900 units of mixed-income housing on 17 acres.
Redeveloping Cabrini-Green
The redevelopment process for Cabrini-Green has been deliberate. A Target opened at Larrabee and Division in 2014, an apartment/retail development opened in 2015 and a hotel/retail development is currently underway.
Ultimately, the CHA plans to develop 2,340 units, with at least a third reserved for public housing residents. After the first phase of development, there will be two more phases: the second will cover seven acres within Halsted, Division, Scott Street and the Target store; and the third will cover 1.6 acres within Larrabee, Oak Street, Cambridge Avenue and buildings to the south.