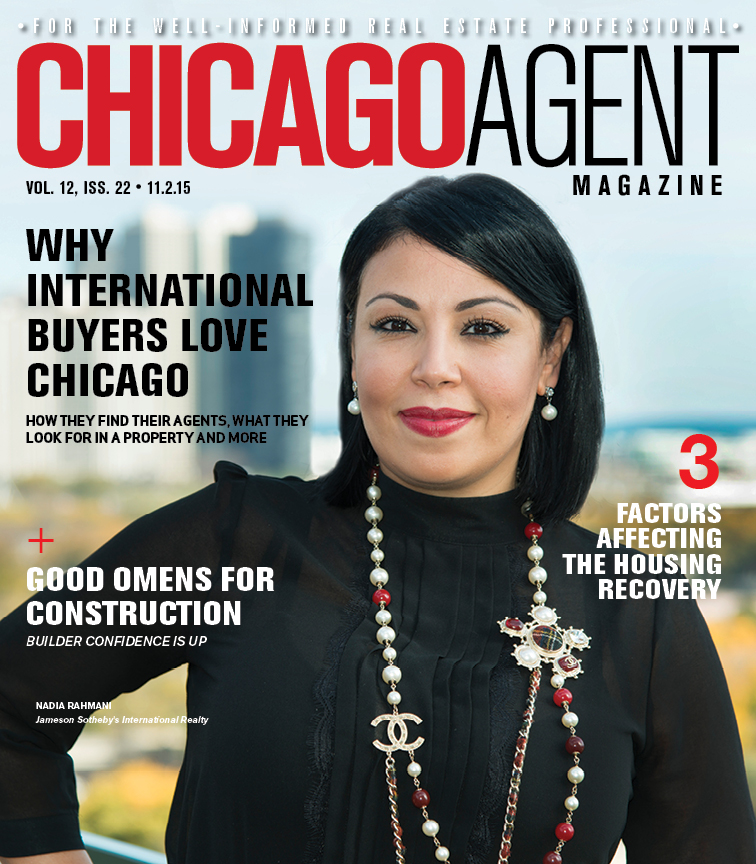 Some may find it surprising that the home of the Cubs has become a very attractive option for affluent foreign homebuyers, but anyone who keeps a close watch on the market will already be aware of the opportunities that international clients present to local agents. Interest in Chicagoland real estate is picking up, and international buyers are often affluent clients seeking a good investment. The total amount foreign buyers spent on homes in the U.S. increased by 13 percent during the 12-month period ending in March 2015, according to the National Association of Realtors, and international sales also represented a record 8 percent of existing home sales dollar volume. Ample research credits Chicago's international appeal to its universities, transportation network, diversified economy and educated workforce.
PricewaterhouseCoopers ranked Chicago tenth in its 2014 Cities of Opportunity 6, an evaluation of the world's most vital cities, which assesses culture and livability by measuring qualities such as relocation attractiveness, ease of commute, workforce age and cultural vibrancy. A.T. Kearney ranked Chicago seventh in its 2015 list of 16 elite global cities, citing the quality of Chicago's human capital and the area's diversified economy as major contributions to the ranking. And according to the National Association of Realtors, Chicago was the tenth most frequently searched city for international homebuyers for Sept. 2015.
Though NAR's "Profile of International Homebuying Activity" report reflected a 10 percent drop in sales to international clients from 2014 to 2015 (from about 232,600 to 209,000), the dollar volume increased from $92.2 billion to $104 billion. Housing sales to international buyers still constituted about 4 percent of homes sold, and the number of Realtors who reported working with a buyer from another country increased by 7 percent over the previous 12 months.