It was a typical month in autumn for Chicagoland real estate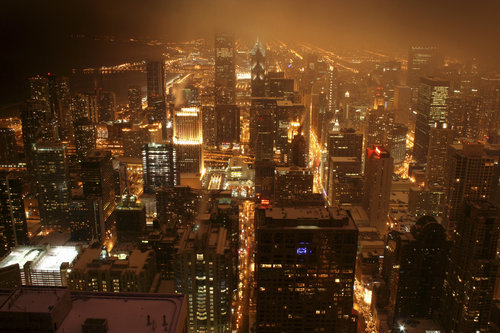 Home sales in the nine-county Chicagoland area rose 5.3 percent year-over-year in September, according to the latest report from the Illinois Association of Realtors.
Although sales were down a pronounced 11.5 percent from August, year-to-date tallies put sales up 8.4 percent over the same time period in 2014, which is a better indicator of market performance. Meanwhile, median price continues to climb, rising 6.4 percent to $207,570.
Geoffrey J.D. Hewings, the director of the Regional Economics Applications Laboratory at the University of Illinois, said in IAR's report that wider economic slowdowns have yet to impact housing.
"The annual pattern of home sales continues with modest annual gains but negative month-over-month growth rates," Hewings said. "The dampening effect of less-than-expected job growth has not yet affected the housing market and housing prices continue to climb modestly."
City/Suburban Housing in Chicagoland
In the city of Chicago, September's 2,358 sales were a 5.2 percent increase from Sept. 2014, while the city's median price, at $250,000, was up just 0.4 percent, a more modest increase that is in line with the most recent Case-Shiller.
Meanwhile, in Chicago's suburban communities, sales of single-family detached homes are up 7.8 percent year-to-date, according to the Mainstreet Organization of Realtors (MORe). Median price is up 5.7 percent, while pending sales rose a strong 20.1 percent.
Lynn Madison, the president of MORe, spoke of the importance of long-run trends.
"Housing numbers regularly fluctuate from month-to-month in most individual communities, but the consistent overall growth in the Chicago suburban housing market as a whole is worth noting," Madison said. "Growth seen throughout the south suburbs has shown great consistency this quarter, and we'll be keeping an eye on the numbers heading into the next quarter to see if the promising growth continues."
Suburbs with particularly strong sales numbers included Brookfield (where sales rose 128.6 percent year-over-year), Wheeling (also up 128.6 percent) and Schaumburg (up 73.1 percent).