New research reveals 2015 has been a banner year for Chicagoland real estate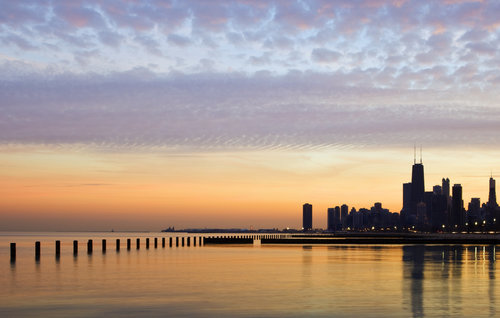 Home sales in the Chicagoland housing market hit an eight-year high in the first half of 2015, according to the July 2015 U.S. Home Sales Report from RealtyTrac.
From January to June, there were 43,099 home sales in Chicagoland, RealtyTrac found. That's the best stretch for the Windy City since 2008, and represents a 36.6 percent increase over 2008's 31,554 sales. Of the 190 markets RealtyTrac analyzed, 124 (or 65 percent) saw eight-year highs in sales from January to June.
Below are 10 major national markets RealtyTrac spotlighted in its report:
| Metro Area | Jan-June 2008 Home Sales | Jan-June 2015 Home Sales |
| --- | --- | --- |
| Los Angeles | 22,528 | 46,590 |
| Phoenix | 18,662 | 45,555 |
| Chicago | 31,554 | 43,099 |
| Dallas | 26,013 | 34,392 |
| Houston | 21,736 | 26,643 |
| Denver | 13,849 | 26,175 |
| Detroit | 12,507 | 25,785 |
| Seattle | 16,150 | 25,516 |
| Tampa | 13,108 | 25,432 |
| Riverside | 9,110 | 25,216 |