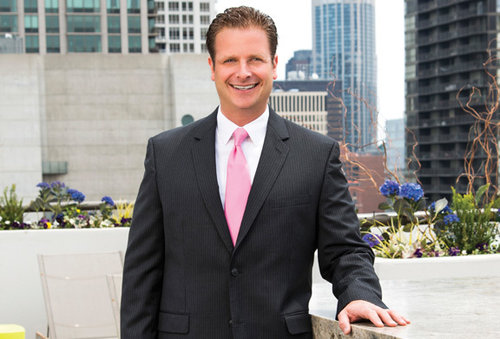 In the 1990s, a swelling economy driven largely by the tech bubble helped push housing past its late-80s, early-90s dip, ushering in a new competitive landscape where traditional agents shared the competition with the new trend of Realtor teams. This new focus pushed the industry to redefine the relative importance of leadership.
"I think a strong team leader is someone who is willing to share," said Bert Gor, President of the RE/ MAX-affiliated The Short Sale Group. "To be able to share their knowledge and not be selfish about it."
With more than a decade in the industry, and spending nearly half of his tenure as the No. 1 ranked RE/MAX short sales agent in Northern Illinois, Gor has spent a career developing and testing strategies to not only bolster his own performance, but also that of the professionals working with him.
"A leader needs to communicate clearly and concisely," he said of managing a team of real estate professionals. "They can't allow things to go by the wayside. You can't let something fester."
As with any industry, problems are inevitable, but it's how someone handles the problem, Gor added, that will later define them and the effectiveness of their leadership.
"Good or bad, problems need to be addressed without delay," he said, conceding that the practice is, sometimes, admittedly easier said than done.
But what ultimately makes a good leader?
In a 2014 report from the Harvard Business Review, founders of the leadership group Zenger Folkman, Jack Zenger and Joseph Folkman, analyzed a competency model for leadership development in an attempt to determine the skills and traits that define capable leaders. At the top of their list: "inspires and motivates others." Gor agreed.
"There's a RE/MAX broker, Steve Malik, leader of The Malik Team, who I really look up to," Gor said. "When Steve tells his team to do something, it is the word of the gospel."
What Gor has learned is that through action, a leader can cement their image as an authority and, more importantly, become someone worthy of admiration. By actively discerning between effective strategies and other practices he described as "a waste of time," Gor said that real estate leaders can better prove themselves to their team. However, he admits that while good leaders make good strategies, good strategies don't necessarily make good leaders.
"I think good leaders are natural," he said. "Some people don't want to be No. 1; they want to be No. 2. They like to be told they are doing a good job, to be patted on the back and reassured about how important they are. Leaders don't need the 'ra-ra'; they are self-motivators."