After a considerable waiting period, it looks like Zillow will officially acquire Trulia.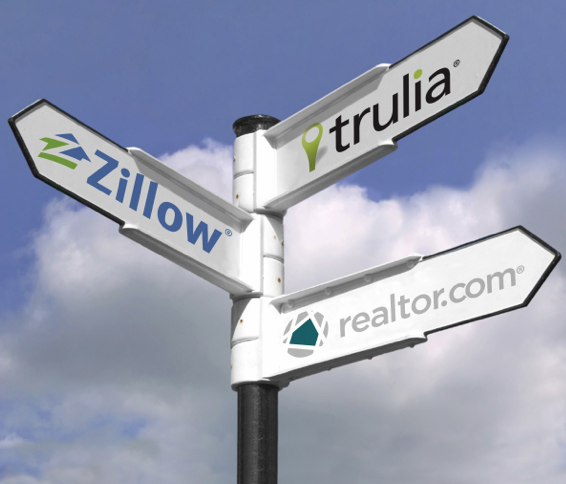 It was way back in July 2014 when Zillow first announced its $2.9 billion acquisition of syndication rival Trulia, and now, after considerable anticipation, it seems the deal is finally going forward.
According to reports, the FTC – which had put the acquisition on hold, pending an investigation into possible anti-trust violations – has officially signed off on the acquisition; unless there is any unseen developments, the blockbuster acquisition can now go forward, and sooner rather than later.
In fact, Spencer Rascoff, Zillow's CEO, said the acquisition could be completed as early as next week.
"Simply stated, 2014 was a remarkable year for Zillow, with record revenue, record mobile usage and record Premier Agent advertiser revenue," Rascoff said. "And we expect to close the acquisition of Trulia as early as February 17."
Dawn of a New Era in Syndication?
Though Zillow and Trulia will remain separate entities – and though agents will still be able to advertise independently on both sites – the acquisition marks a substantial overhaul of how the syndication landscape will function.
As we reported back when news of the acquisition first broke, Zillow and Trulia boast a combined 85 million unique visitors a month, which means it has a greater market share than the No. 3, 4 and 5 real estate syndication sites combined.
A company of that size and influence will wield considerable power over real estate marketing, and it will be very interesting to see how the merged company handles its interactions with MLS feeds and other data ports; after all, data inaccuracy is still the chief complaint that industry advocates level at Zillow/Trulia's way.
And it's not like realtor.com will go down without a fight; we can't forget News Corp.'s $950 million acquisition of Move, Inc., the operating company of realtor.com, which granted the struggling website considerable funds in its battle with Zillow and Trulia.
So suffice to say, 2015 will be a very interesting year in the real estate tech world.