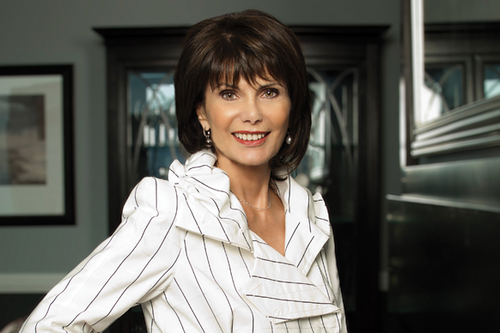 Real estate is the most contradictory of industries – a remarkably challenging business with a low barrier of entry.
Indeed, because of that contradiction – because it's relatively easy to become a real estate agent, but difficult to make a living from it – the image of the overwhelmed agent is a sadly common one, with numerous professionals blind-sided by the unique challenges and demands of the industry.
Millie Rosenbloom has worked hard to become an industry icon and her talent in negotiating has helped her close even the toughest deals. She is a top producer with Baird & Warner (she has been ranked the No. 1 agent out of the entire company for the past five years), and is the latest inductee to the Chicago Association of Realtors' Hall of Fame. The Wall Street Journal ranked her No. 27 nationwide in sales and No. 54 in units in 2013, and she has also been featured on CNN and CNBC "Power Lunch" segments. In short, Rosenbloom is an expert in the market.
Here are Rosenbloom's tips for how agents can succeed in real estate, and how they can parlay that knowledge into overcoming future challenges:
1. Work Your Sphere – At the most fundamental level, Rosenbloom recommends that agents work their sphere, and that they constantly tailor and build their list of business contacts. A big part of that, she says, is not being afraid to ask for business, something many agents fear.
2. Dig Below the Surface – It's one thing to research a market area for a client, but it's an entirely different matter to dig below the surface and truly understand why a price is right for a given property, and Rosenbloom recommends agents research all the necessary components when conducting research. For instance, when making an offer on a listing, don't merely pull comps based on square footage and the number of rooms; in addition, look into such things as the comps' furnaces, or the age of their kitchens and other subtle details that contribute to a home's value.
3. Use Compelling Data in Targeted Marketing – Targeted marketing in precise areas or buildings, Rosenbloom says, is always better than mass mailings, but the copy of your marketing will also be important. "You've only got so much time before they throw your marketing materials away, and that means understanding how to write it," she says. So rather than opening your materials with how awesome you are, open instead with a compelling stat on the area's housing market, and how you, as an agent, are uniquely qualified to take advantage of that.
4. Push it Along – Even the most successful agents, Rosenbloom explains, run into roadblocks with their business, and it's important that you learn to brush off those setbacks and move forward. "That's so easy to say and not as easy to do, but if you're going to be a person that dwells on that stuff, you've gotta get out of the business, because you're never going to make it," she says.
5. Conduct Rigorous Self-Examinations – Say you've moved on from past setbacks, but you're still encountering problems with your business; what then? At that point, Rosenbloom recommends a top-down examination of your business to really understand why it's not functioning properly. "Eventually, it should get to a point of black and white," she explains. "Try to find out why something didn't work, and then step back and ask, 'How can I do it differently?' If you have a pompous attitude, you'll never understand why something didn't work."
6. Learn From Rejections – Furthermore, when Rosenbloom loses a listing, she does not stop at examining her business models; in addition, she asks the consumer why they went with another agent, in hopes of applying their insights to her business. "I do so in a soft enough way where it doesn't feel like I'm confronting them," she says. "Why did you decide to go with somebody else? What was your deciding factor? It's a tough question to ask, but you won't know and you won't learn if you don't ask."
7. Accept the Business as it Is – Finally, Rosenbloom cautions agents that sometimes, there's nothing more that they could have done to make a transaction work. "No matter how good you are at something, you don't always get everything – you're not going to," she says. "Sometimes, it's personality, and not necessarily your ability; in that case, there's nothing you can do but accept it."