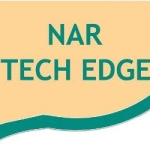 The National Association of Realtors (NAR) is holding an e-PRO NAR Tech Edge conference on Thursday, April 3 from 9 am to 4:30 pm at the Realtor Building in Chicago. The conference, led by NAR Director of Digital Engagement Nobu Hata, will consist of several short, fast-paced seminars focused on teaching realtors how to use web and mobile technologies to reach customers and improve their business.
Each session is presented by NAR speakers and local technology experts and will cover topics such as mobile marketing, Google and cloud computing, online identities and social media. Eric Bryn, the managing director of digital strategy at Core Twelve, real estate consultant Matt Dollinger,  NAR managing director Chad Curry and our own managing editor, Stephanie Sims, will be among the many experts presenting at the conference.
For more information and to register for the conference, click here.