When you look up "Stalking" in the dictionary you will find various definitions. But the context I'm referring to is, "to pursue obsessively" or "to track an every move."
Our buyer clients tend to be "All In" or "All Out." Most clients get excited to purchase and go see everything that's on the market right away, then get discouraged when they do not find anything. With inventory levels at four year lows in 2013, I suspect this has happened to every broker in the last year.
To prevent that, it is important to coach clients up front to manage their expectations, and to prevent them from being overly discouraged when they don't like the first few places they see. We need to teach them to be "Real Estate Stalkers"!
On the other side of the spectrum, sometimes our clients are so excited to purchase, they buy something they don't love. Despite public perception, most brokers truly want to make their clients happy and have their best interest in mind. It is the right thing to do, it feel goods to take pride in doing right by your clients, and ultimately, its good long-term business because you are more likely to get future referrals. Also, if you allow your clients to pursue something they are only so-so about, there is a high chance they will pull out and your realization rate/efficiency will be much lower.
"Real Estate Stalking" in the West Loop
My favorite example of this was a client who grew up on a farm and had just returned home from Afghanistan. When he returned home, he got a corporate job in the West Loop and wanted a two-bed, two-bath condo on the fifth floor or higher. That request is not too hard, other than the fifth floor aspect, because most of the buildings in the West Loop are only about seven stories tall. That reduces the available units dramatically.
And here was the kicker – he grew up watching amazing sunsets on the farm, so when he returned home from war he knew he wanted to watch as many sunsets as he could. Therefore, not only did it need to be on the fifth floor, but it also need to have a west facing balcony. Finally, after five months of going out every other week viewing multiple places during his lunch break, we found him his dream condo, which also happened to be a foreclosure and a really good deal.
That story above is a great example of the "Real Estate Stalking" I am talking about. Although not everyone has the flexibility to "Stalk" the market due to school, family issues, health issues or work demands, when the client has the time to do it, it usually results in the best outcome.
"Stalking" helps the client get to know the product, location and price of exactly what they are looking for in order to give themselves the best chance of finding something they love. When I'm selling their property, we will schedule two to three "Lookey-loos."
Yeah, that's a made-up term that I came up with that means we are going out to look at property to educate ourselves on the market with no real intention of buying those properties. It's important that buyers know that this is a learning process that prepares them to make the best purchase in the future. How else will you know a good deal when you are looking at it if you have not defined what you're looking for and don't have a basis for comparison?
Buying is a process that can be fun and financially rewarding, or stressful and unsuccessful. Whether it is patient "Stalking," doing "Lookey Lu's," or just encouraging my clients to be patient and buy what they love, I help my clients find their dream home by "Stalking the Market" for as long as it takes to find them what they want.
---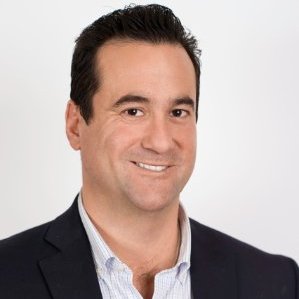 With individual sales of $16.1 Million in 2013 alone, Greg Nagel is in the top 1 percent of all Chicago brokers. From the Chicagoland area originally, Greg grew up in the northwest suburb of Deerfield, and graduated from the University of Missouri in 1993 with a B.S. in accountancy and later obtained his CPA designation.
After working as an auditor for Deloitte & Touché and as the vice president of finance for Kraft Foods, Greg became a developer and condo converter, and then finally a full-time Realtor. As a highly experienced broker, Greg has worked with numerous clients, assisting them to buy and sell primary homes and multi-unit investment properties. He is also a noted educator, and has mentored numerous brokers.
He lives in the East Village, and can be reached at 312-933-1432, nagel@asknagel.com and www.asknagel.com.