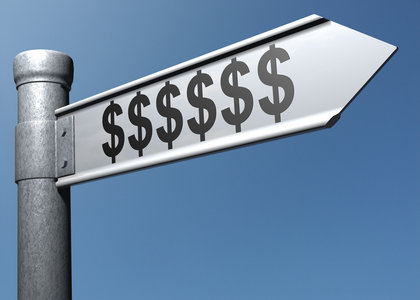 Well, it's finally happened: Bob Corcoran has lost his marbles. Sell more by selling less? Yeah, right Bob, how about you also tell me how to lose weight be eating a Dairy Queen ice cream cake? 
Okay, I hear you. But give me a couple of minutes. I promise it will be worth it.
Go back to the last time you bought a car. Remember when you started thinking about having to deal with that slick, pushy salesperson? I bet your heartbeat sped up. Salespeople induce stress. Are you inducing stress with your prospects? If so, you need to think about selling less.
For 2014, I want you to rethink your role as a real estate salesperson and become a real estate educator. Why? People like to be educated. No one likes to be sold to.
Times aren't changing – they've already changed. You used to advertise in your local newspaper about how great your listings (and you) were. Then the Internet came and you started buying digital ads, all the while hoping someone calls or emails you. There's still a place for that kind of marketing, but people are tired of hearing about how great marketers are – so tired they tune it out. Today, people want useful information. Provide it and prospects will reward you with their business.
So what can you do? Add "content marketing" to your arsenal. Supply current and prospective customers with useful information to build trust, establish yourself as an expert and drive traffic to your business.
Be an educator, a teacher. Here are some tips on content that might just land an apple (and some cash) on your desk in 2014:
1. Think like a prospect – If you were your favorite prospect, think about what information related to real estate would make your life easier. Share interesting surveys, studies and statistics on real estate: home sales, new home construction, national and regional figures, etc. Think about your niche and add stories related to it. If you focus on relocation, offer stories about the town and what makes it unique along with links to schools, entertainment, cable companies, transportation, etc. Give tips for sellers and some of what they need to prepare for a successful sale. Share how-to's for buyers, such as how to clean up credit or choose a mortgage broker, for example. Just remember, content should always add value for the reader.
2. Give your website a makeover – Make it scream: "Here's some amazing, useful, practical information you must have" with intriguing copy and a come hither design. And don't forget awesome photos and video: property tours, neighborhood tours and VIP interviews of principals, merchants and other notable residents where you ask them why this is a great place to live. Add photos or even a slide show of your farm area(s). Also, make all content easy to share on social media (one post can get shared with hundreds or even thousands of others instantly). The better the content, the better chance it'll get shared – and the better chance your name gets seen.
3. Adopt and use social media – If you're afraid of social media, get over it by taking a class or reading up on it. Then use it at least a few times a week to share (you got it) useful information. Peruse Twitter, Facebook, forums and blog posts to see what your prospects and peers are talking about, and then give your take with helpful info.
Let me hear from you. What do you think about content marketing? What hurdles might hinder you in starting your own content marketing effort? What specific steps can you begin taking now to offer useful information to clients and prospects? Please send any comments or questions you have to article@corcorancoaching.com or www.facebook.com/CorcoranCoaching.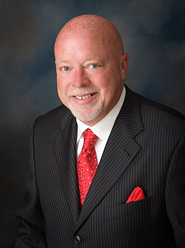 Bob Corcoran is a nationally recognized speaker and author, and is the CEO of Corcoran Consulting Inc. (CorcoranCoaching.com, 800-957-8353), an international consulting and coaching company that specializes in performance coaching and the implementation of sound business systems into the residential broker or agent's existing practice.