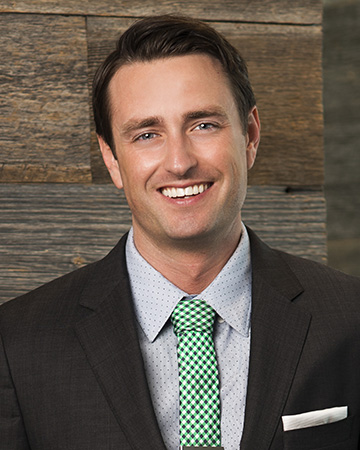 Matt Laricy, a third generation Realtor, is the managing broker for Americorp Real Estate, a company his father started. He also heads his own team, The Matt Laricy Group. His hard work, charisma and true passion for his business helped Laricy's reputation as a qualified Realtor quickly rise.
Some of his accomplishments include being in the top 1 percent for sales in Chicago and one of Chicago Agent magazine's "Who's Who" in 2012 and 2013. His most recent and coveted honor was being recognized as one of the Top 30 Agents Under 30 by the National Association of Realtors in 2013.
As an elected member to the Chicago Association of Realtors YPN board, Laricy loves to collaborate with and inspire many young minds in the real estate profession. His unique ability to brand himself and his company has allowed him to make an impact on entities aside from work, such as the Make-A-Wish Foundation. As a MAW board member, he has helped the charity raise thousands of dollars for children in need.
"Although this business is extremely competitive, it's built upon relationships with each other. For my peers and colleagues to honor me with this award is humbling, to say the least. If we as agents continue to strive to support each other, it's only going to make this business that much better for not only ourselves, but also for consumers."
Nominees: Akos Straub, Coldwell Banker; Sam Powell, Dream Town Realty
THE WINNERS
• Rookie of the Year, City and Suburbs •
• Developer of the Year, City and Suburbs •
• Managing Broker of the Year, City and Suburbs •
• Industry MVP, City and Suburbs •