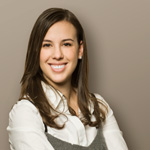 The lending industry is a bit of an unpredictable industry – it can be very difficult to predict how interest rates will fluctuate, and by how much; what changes will happen to existing loan products; or what new products will emerge. But experts can (somewhat) predict based on what they do know.
We know there are a few different timelines available, depending on the situation, for when buyers who have gone through a short sale or foreclosure can apply for a loan; we know that the FHA is tightening its credit guidelines; we know that lenders will need to implement several changes thanks to the Dodd-Frank by Jan. 14, 2014; and we know that interest rates are increasing.
For this issue, Chicago Agent interviewed several lending experts to tell agents about what they need to know when it comes to today's loan products, and what clients should expect within the next few months. This issue is full of information, from payment calculations to loan and guideline changes.
While we can't be entirely sure as to what the future holds for some mortgage programs, it's clear that the mortgage market is strong. Homebuyers have a lot of options to work to their advantage when it comes to purchasing a home. Yes, even though rates are rising (which signals that our economy is strengthening, slowly but surely), they are still low.
It's still a buyer's market, and it's still a great time to buy a home. In addition, with the changes in the mortgage market moving from refinancing to purchase loans, teaming with a highly competent lender is a smart way to stay in the know of what's going on in the market.
What questions do your clients have when it comes to lending? What are their concerns? Email me at [email protected] or comment on the cover story.