What's Happening with FHA and Credit Limits?
The FHA's market share has increased substantially – the government-backed FHA loans went from 5 to 8 percent of the market pre-recession to about 23 to 25 percent today, thanks to its flexible lending guidelines during the recession. However, FHA has stated that it never intended to take up that much of the market, and overall, the government is trying to reduce the government's role in the mortgage industry. If they succeed, how will that affect mortgages?
"The market will change, because the guidelines for FHA loans, historically the most flexible loans, are becoming more stringent," says Brian Jensen, the midwest regional manager of Mortgage Master, Inc. "It will be interesting to see how it develops."
"It's a good thing," according to Jensen, because the new FHA rules will help; the market can better determine proper rates, as opposed to some arbitrary panel with non-profit incentive-type goals.
With FHA loan closings tripling within the last few years, the agency, going forward, will try to crack down on buyers with low credit scores who, before, could qualify for an FHA loan. This may pose challenges for agents if they have clients with a low credit score, and be frustrating to buyers who could have qualified for an FHA loan in the past.
In addition, the FHA recently drew $1.7 billion from the U.S. Treasury to cover projected losses, although these losses were based on old budget projections that, most likely, will be revised in the coming weeks when the FHA formulates its next budget.
Mortgage insurance premiums have increased to three times what they were pre-recession, according to Jensen, to as high as 2.25 percent. Therefore, these loans are becoming a bit more costly for homebuyers, and agents should be prepared to let their clients know that the FHA is changing its guidelines.
Tell Your Clients: Improve Their Credit
The issue with homebuyers who have challenged credit, Jensen says, is that bad credit usually does not only pertain to homeownership. Although it's possible that many homeowners only have damaged credit due to a short sale or foreclosure, usually there are issues with the person's cell phone payments, car payments, bills and any other consumer-related credit. With the more stringent changes to FHA loans, homeowners who are prepared to own a home and are sure they can afford payments are the types of buyers the FHA is after.
"The organization is just trying to let sound borrowers in for sustainable homeownership," Jensen says. "With FHA, it used to be that if you have a 640 credit score, you will be able to get an FHA loan. This used to be the case, but to help limit these loans to sustainable buyers and help the economy recover, changes need to be made in terms of who can qualify for these loans going forward."
Something that could help your clients if they have bad credit, however, is homeowner counseling. These classes, typically meant for first-time buyers, are beneficial to homebuyers looking to re-enter the market and understand how to manage a household budget. Clients who have a short sale or foreclosure in their past didn't know how to prevent that from happening, but by attending homeowner counseling, they'll learn how to repair their credit as well as prevent a short sale or foreclosure from happening again.
If your client has bad credit and, under the new guidelines, can't qualify for an FHA loan, advise him/her to take homeowner counseling classes and look into ways to repair credit. The qualifying credit score needed for an FHA loan is still on the low side (580), but according to the FHA, just having a credit score of 580 will not guarantee that the buyer will qualify for a loan.
"Our company will always help homebuyers look at their financials and help them look forward to see if they will be able to stay in their home; we focus on working with responsible and qualified homebuyers to help them make the biggest financial decision of their lives," Jensen says. "The FHA is of the same mindset that it costs more today to have an FHA loan, but there's an additional cost to fix the system.  It appears that the FHA has the foresight to avoid the same situation as Fannie Mae and Freddie Mac – they are instituting these changes to be more responsible." CA
---
Kelly Price
Loan Originator
Wintrust Mortgage
847.939.9500

Jed Stafford
Senior Vice President
PHH Home Loans
952.844.6837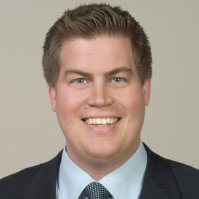 James Currie
Mortgage Loan Officer
Fifth Third Bank
773.234.4520
Mary Bane
Divisional President
Prospect Mortgage
331.333.7070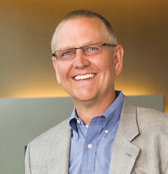 Brian Jensen
Midwest Regional Manager
Mortgage Master, Inc.
630.927.0380