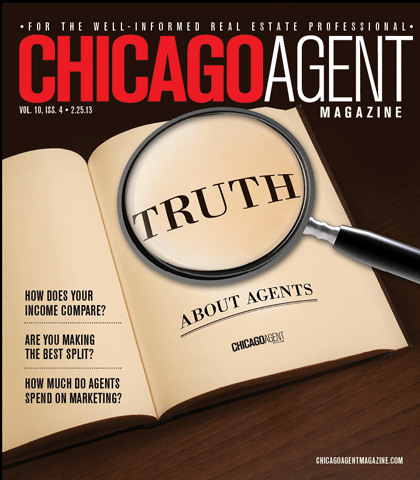 Chicago Agent sent out its fourth annual Truth About Agents survey, a comprehensive survey to find the truth about agents, and what changes took place from 2011 to 2012. We received hundreds of responses (special thanks to our readers for taking the time to fill out the survey), and the results on the next few pages reveal the truth about what agents are doing, how much they are making, what they spend money on, and more.
For one thing, agents' incomes are holding steady and have increased slightly, meaning the average income is very stable. When it comes to splits and commissions, dissatisfied agents had similar views from 2011 – agents with 50-50 percent and 60-40 percent splits are still the most dissatisfied. But the good news is the number of dissatisfied agents are decreasing; in 2010, 26.6 percent of agents were dissatisfied, compared to 20.5 percent in 2011 and 16 percent last year.
Take a look at the following pages to see more of the survey results. And to see the results from the 2012 survey, click here.