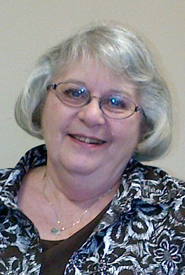 Gerri Keating
Oak Park Area Association of Realtors
Before taking the helm at the Oak Park Area Association of Realtors (OPAAR), Gerri Keating spent 18 years as a field director for a marketing research firm, dealing directly with major corporations on their new products, packaging, ads and commercials. She traveled across the country developing research studies and training company employees, which eventually benefited her in her role as OPAAR's CEO. She has been CEO for the past 18 years.
Keating has also been married to the same man for the past 48 years, is a mother of two grown sons and a very proud grandmother of three.
"Winning this award is a great accomplishment for me – this is the second year in a row that I was nominated, and I was in competition with some great association leaders. The Oak Park Area Association of Realtors (OPAAR) is one of the smaller associations, but what it lacks in numbers it gains tremendously in support and cooperation. Our members are extremely professional and dedicated. OPAAR has held the honor of having the highest percentage of GRI graduates in the state of Illinois for the past 22 years. This speaks volumes for the caliber of our members, and I'm extremely proud that they've given me the opportunity to be their leader."
Runners-Up:
Ginger Downs, Chicago Association of Realtors; Warren Frank, Chicago Association of Realtors