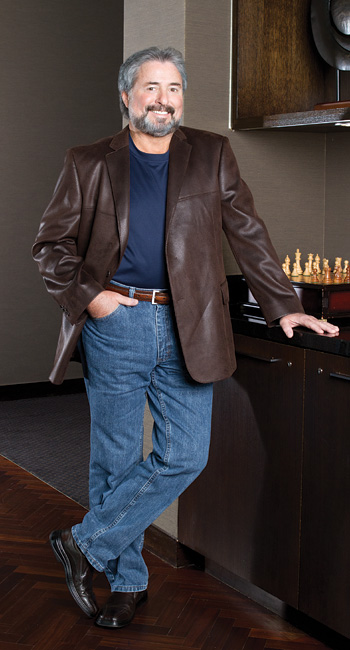 Number of years in real estate: 10
Describe your look: Casual and sophisticated.
What do you consider a "fashion don't"? Trying to dress like your kids.
What is your favorite piece of clothing and why? Jeans – you can dress them up or down.
What do you consider a must-have accessory? A good watch.
What is a fashion crime you have committed in the past? Wearing pants that were too short.
Where are your favorite places to shop? Nordstrom, Peter Daniel and Mark Shale.
What, besides your wardrobe, completes your look? My beard.
Jacket: Giorgio Cosani
Jeans: Lee
Shoes: ALDO
Shirt: Tricots St. Raphael
Belt: Nordstrom