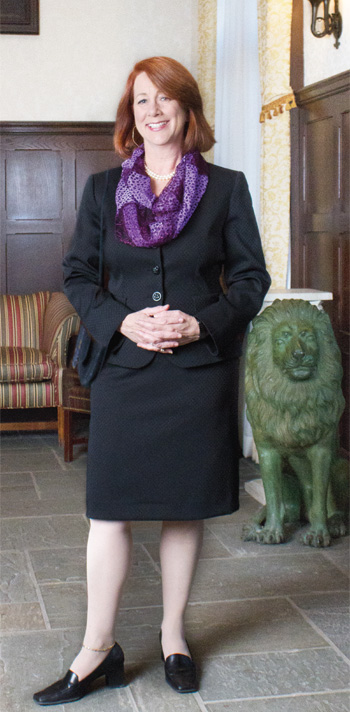 Number of years in real estate: Eight.
Describe your look: Business casual and fun.
What do you consider a "fashion don't"? Wearing clothes that don't fit – especially when things are too tight or sloppy.
What is your favorite piece of clothing and why? My favorite piece of clothing is a long black wool coat with fur trim on the hood and cuffs. It is terrific when I am out showing homes to buyers because it looks very professional and it is nice and warm.
What do you consider a must-have
accessory? Earrings. I have a huge earring
collection that I love to display.
What is a fashion crime you have
committed in the past? Not being dressed for the weather – it's hard to look good when you are too hot or too cold!
Where are your favorite places to shop? DSW, Nordstrom Rack, outlet shops.
What, besides your wardrobe, completes your look? My hair.
 Suit – Elie Tahari
Shoes – Bandolino
Watch – Tissot
Scarf – Continuous Circle
Gold Hoop Earrings – Smugglers (Boutique that went out of business)
Ankle Bracelet – Hearts
Pearls – Heirloom from my grandmother
Purse – Art Fair, Hedy Peterson
SPECIAL THANKS TO DEER PATH IN FOR THE LOCATION OF THE PHOTO SHOOT