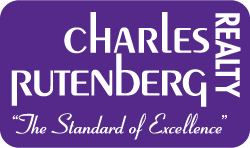 Accessibility is a main feature of Charles Rutenberg Realty (CRR), but not in the conventional sense. Though its office is easily accessible just off I-88 in Naperville, the agent's business is conducted virtually. Essentially, the agent's computer is his or her office, and once an agent joins the CRR team, they are never required to set foot in the office if that is what they choose.
The key to this business plan is CRROffice.com, the company's back office website that gives over 730 CRR agents access to and storage of all the necessary forms and marketing resources they need to run their business. Though the vast majority of agents handle the administrative side of the business themselves, those that prefer to focus on deal production can retain the services of a virtual assistant who is fully knowledgeable of CRR operating procedures and who is an authorized CRR administrator for the MLS.
Ray Zabielski, CRR's managing broker, says the CRR approach is one of independence and high expectations. "Our philosophy is that our agents can run their business however they wish, so long as it is moral, legal, ethical and does not tarnish the reputation of the company. Agents understand our expectations and operate their businesses accordingly."
"At Charles Rutenberg Realty, a Chicago Tribune Top 100 Workplace for two consecutive years, our commitment is that we will have the best agents in the industry," Zabielski says. "By best, we mean agents who are committed to operating their business in a moral, legal and ethical manner. We are concerned not with the quantity of the deals an agent is working, but rather with the quality of how those deals are handled."
Zabielski, who has been a managing broker for over 10 years, says he differentiates himself and his company through his vast and varied experiences in real estate.
"My real estate experience includes both residential and commercial," Zabielski says. "I've had senior positions in development, brokerage and institutions. Plus I've operated my own commercial/investment firm. There are few, if any, who possess the varied experiences I bring to the table. Every Charles Rutenberg Realty agent has ready access to that full range of experience." Those experiences are further reflected in the broad resources available to every CRR agent. In addition to CRROffice.com, all agents have exclusive access to AgentsShare.com, a private site that contains over 9,400 searchable real estate related questions and answers – each and every one personally reviewed and approved by Zabielski.
Also aiding agents are the company's website (CharlesRutenbergRE.com) and MLS distribution vendors, which automatically distributes listings to scores of the most popular listing websites for free; their service through CirclePix, that creates a free virtual tour and YouTube video of every CRR listing entered into the MLS; ToolKit CMA, a listing presentation tool available to all agents for no charge; and a fully functioning CRM that offers agents complete client database management, which is, again, free.
Though CRR offers its agents numerous tools and programs to succeed, Zabielski says those operations are never selected hastily; indeed, the identification and selection of new technology resources remains a primary focus. "My commitment is to continually search for new technology tools that we can introduce to the agents to help them with their business," Zabielski says. "What we won't do, though, is increase the cost to the agent for tools we may find useful, but they may not have a need for. It is the agents' choice to decide which tools they elect to utilize."
"The only way to stay ahead of the curve is to provide exceptional service to our primary customer, the agent," Zabielski says, elaborating on his main principles for success. "When we do that, we win. And so do they."
Years as managing broker: 10
Years in real estate: 38
Number of full-time agents: 730
Awards and honors: 4.91 on a 5.0 scale in the Quality Service Certified scores; included two years in a row in the Chicago Tribune's Top 100 Workplaces in the Chicago area, ranking 4th out of 35 midsize companies and No. 1 out of all 100 for work/life flexibility; in 2011, ranked 13th in overall production among all MLS members.