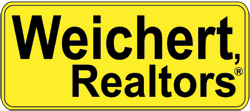 Weichert, Realtors – Kingsland Properties is one of the top 10 companies in the entire Weichert, Realtors franchise, and a big part of that, says Broker/Owner Jeff Ristine, is the office's commitment to its 43 agents.
"We want our agents to spend their time doing dollar-productive activities rather than paperwork," Ristine says, who has been managing broker for 10 years and owner for five.
A Trinity International University graduate in psychology, Ristine was a vice president at Van Kampen Asset Management for six years, where he worked in commercial real estate management, before moving to Coldwell Banker and then Weichert, Realtors Kingsland Properties. He has long-standing relationships with lenders, attorneys, developers and builders, and he operates with a decidedly customer-focused business ideology, a view that he always emphasizes when looking for new agents to join his offices.
Ristine says his two offices, located in Naperville and Wheaton, provide agents with a wide array of services, many that are an extension of the Weichert brand. Along with a highly skilled support staff that creates listing presentations, fliers and brochures, agents also have access to their own IDX lead generation website and a company intranet that allows the posting of contracts and forms for mobile access.
The true cornerstone of Weichert, Realtors Kingsland Properties' success, though, is a web-based customer relationship management program that connects to the MLS and allows agents to email, manage contacts, manage email marketing campaigns, do listing presentations, send listings to customers and schedule daily tasks and appointments. It's all done in one place, so no contact records are duplicated in multiple programs, and the system ties directly with the offices' company websites and the agent's personal website, so all leads are automatically placed in the agent contact management system.
"Literally, you have no need for any other vendor programs. You can run your entire real estate business within this system," Ristine says. "This is the technology that will help us to get ahead of our competition."
Ristine notes that his offices do utilize technology, but they do not allow it to overwhelm their business model, opting instead for modern means to complement the offices' core services.
"(Technology) is not something that drives our business, but it is something to be harnessed and used to enhance what we do," Ristine says, adding, "We believe that technology should work for you and not against you."
In the end, though, for any agent wishing to stay ahead of the competition, nothing can beat pure, independent research and a propensity for knowledge, Ristine says.
"Stay informed of what is going on in the market place, not by listening to the talking heads on TV, but by staying plugged in to reliable news sources," he stresses. "Do the research yourself. The MLS tracks a lot of data; know what is selling and what isn't. Also know who is selling it and who is not."
"Finally, you have to love to learn," Ristine says. "Be inquisitive and embrace new ideas."
Years as broker/owner: 10
Years in real estate: 20
Number of full-time agents: 43
Awards and honors: One of the top 10 companies in the entire Weichert, Realtors franchise system; John Wright, the No. 6 agent in the entire Weichert system, and Karen Marposon, the No. 1 agent, are part of the brokerage. "I think it is pretty unique to have to agents in the same office that are in the top 10 of the entire franchise," Ristine says.