@properties has a new vice president of brokerage services: veteran Chicago real estate broker, Wayne Kouf. Kouf will be working out of the Gold Coast/Streeterville office.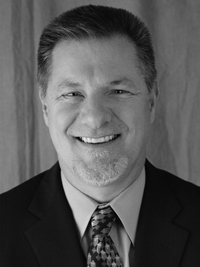 A broker with extensive experience in management, recruitment and sales growth, Kouf has been working in the industry for 12 years. Before joining the @properties team, Kouf was working for Prudential Rubloff's Lincoln Park/Halsted office. He has also held management positions at two independent Chicago real estate firms as well as the largest real estate firm in Canada.
"Wayne represents a new breed of managing broker in our industry. He's a natural motivator, has a systematic approach to agent development and puts people very much at ease," said Michael Golden, co-founder of @properties, along with Thaddeus Wong.
"Agents thrive under Wayne. He knows what it takes to be successful in this business and, just as importantly, he knows how to impart that to a variety of individuals at different stages of their careers," said Wong.
While working for @properties, Kouf will be responsible for managing transactions, recruiting and training in the Gold Coast office. The office currently employs 200 licensed agents and has closed over $225 million in sales this year.
Prior to entering into Chicago real estate, Kouf lived in Seattle, where he grew up, and worked for two large publishing companies. During his first year in the real estate industry, he brought in more than $15 million in sales. Not long after his first year, he earned his real estate license and was promoted to managing broker.
"I'm excited to work with the market leader, a company that not only is number one in sales but also is at the forefront of residential brokerage in terms of marketing, training and technology," said Kouf.