by Zipporah Porton
Recently, AgentGenius did some digging into how much money NAR is really spending on political campaigns. With elections tomorrow, all of Chicagoland is in a buzz about voting choices. Some have already made a decision, while others are still on the fence and will have to make a "game-day" decision.
For more information about the the candidates running for Illinois governor, click here to take a look at who Realtors will be voting for tomorrow and why.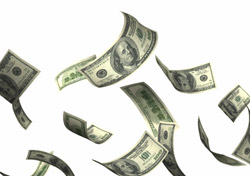 Back to NAR and what they're spending, you might be surprised when you take a look at the high numbers. Realtors and politics have been mixing for a while, thanks to the formation of RPAC, which stands for Realtors Political Action Committee. In general, NAR picks a candidate to support, and the funds from RPAC go to that candidate's campaign.
In this current election cycle, NAR ranks No. 7 as a political contributor, a ranking that may surprise many in the industry. Additionally, from 1989 – 2010, NAR has contributed a total of $83,945,931 to political campaigns. As contributions to candidates in Illinois specifically, NAR gave a total of $150,600 to Judy Baar Topinka's campaign (7 on the top 10 list) and $146,500 to Michael Madigan (9th on the list).
As for lobbying, NAR has spent $144,607,380 from 1997-2010. Also, 55% of funds have gone to Republicans, 44% to Democrats and 1% to other. To view this information and more about NAR spending, click here.
This is quite a lot of money to go to political campaigns, and it's not clear if agents get any say in where the money actually goes. How does this make you feel?