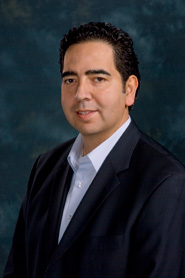 By Art Collazo
Finding the right assistant is not easy, but it's incredibly important. But before beginning your search for someone to hire, sit down and think about you for a minute.
In order to figure out what sort of assistant will fulfill your needs, it is a good idea to evaluate your own skills first. The assistant you hire should have a specific skill set, and it should compliment and build on your own. Are you familiar and comfortable with the rapidly changing technologies that are increasingly important in our industry? If not, you should be looking for an assistant that can help get you up to speed.
When it is time to start interviewing, have a specific job description in mind. Is this person going to be manning the phones and office eight hours a day, or will they be out on the streets picking up the showings that your schedule doesn't allow for? If they will be picking up your overflow, what kind of schedule do you expect of them? Once you sit down to figure all of this out, you will find that one question will lead right into the other and before you know it, you will have a pretty specific set of skills and talents that you are looking for in an assistant.
When it comes to finding and interviewing candidates, ask around if your friends, family or colleagues know of anyone that may be interested in working with you. You trust these folks for client referrals, why not for assistant referrals as well? There are plenty of inexperienced agents out there looking for a bit of guidance and would jump at the chance to work for an experienced agent. You will find that once you find the right person to balance you out, your business can only grow and grow.
Art Collazo is the leader of the COLLAZO Group of Koenig & Strey. For more information, call 312.475.4536 or visit chicagorealproperty.com.