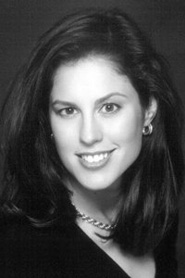 @properties, Lincoln Park
What was your first job in the realty industry? It's not a direct industry connection, but I was a research assistant in law school for the property professor and helped write a real estate transactions text book. It definitely helped me understand and appreciate the intricacies of the transaction as well as the power of good negotiating skills.
How did you learn the business? I researched, I listened to my clients and I worked my tail off!
What was your worst job, and what did you learn from it? Working concessions for a movie theater while in high school was my worst job. I learned I wanted to be my own boss. Working for someone else and punching a clock with no ability to impact my success was an early lesson in what does not work for me.
What is your favorite free-time activity? Free time? That's funny! I have recently taken up golf and love it when I have time. I also love just relaxing, schedule permitting, at my lake house in Michigan on a sunny summer day.
Where do you go to network and meet new clients? My clients come mostly through referrals, so I focus on cultivating my existing relationships as those have proven to generate the highest return. I'm fortunate that some of my clients have also become some of my closest friends so "networking" is more pleasure than business.
What was the last good movie you saw or book you read? I got rid of the TV in my bedroom so I'm a voracious reader right now – "Time Travelers Wife," "The Story of Edgar Sawtelle," "Loving Frank," "Heartbreaking Work of Staggering Genius" and a variety of weekly news and business publications.
BlackBerry, Palm or paper? Crackberry! My clients give me grief that I respond before they even take their finger off the send button.
What is your favorite city after Chicago? Boston, but i have to say that since that's where my roots are. Honestly I'm not a big city person so ask me what my favorite town is and the answer may be very different.
What is your advice for someone new to the industry? Take advantage of any and every opportunity to learn and find a mentor who will guide you. Don't make assumptions and never be afraid to ask questions when you don't know the answer.