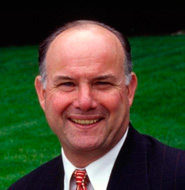 By Tom Kelly
While housing analysts continue to paint a rather anxious and uncertain picture for residential property in the near future, one emerging source of business for agents has been foreign buyers investing in the U.S., and another is Americans buying abroad.
According to the National Association of Realtors (NAR), approximately 178,000 of its members closed a transaction with a foreign buyer in 2008. About the same number of agents had a deal fall through with a foreign buyer due to price, immigration laws, higher-than-expected property taxes or home insurance costs.
While the "in flow" of Russians, Germans and United Kingdom residents has been common in the past five years along the Atlantic Coast, the "out flow" of Americans heading north to Canada and south to the Central America sun is also increasing.
While the total foreign business (approximately 3 percent) is tiny compared with the number of total deals done in the United States, the category is expected to rise faster than any other housing group.
"I have Realtors who have businesses in Florida and in Panama and others with businesses in Texas and Costa Rica," says Lawrence Yun, NAR's chief economist. "They travel back and forth. This can be new business for Realtors or they can also simply focus on the referral business.''
North American referrals are a hot commodity, especially in the Caribbean and the rest of Central America. U.S. brokers and agents have been asked to send potential clients to offshore developers and marketing companies and earn a handsome commission for doing so.
For example, MexicoAlive (mexicoalive.com) a Puerto Vallarta-based real estate marketing and development company that offers developer direct sales of popular Mexican destination properties in Mazatlan, Puerto Vallarta, Cancun and other regions, hosted a North American brokers weekend this year to educate professionals on its commission referral structure.
"We know U.S. Realtors have friends and business associates who are interested in purchasing property in Mexico," says Benjamin Beja, MexicoAlive's president and founder who earned an MBA from Harvard University. "We are happy to pay those Realtors a referral to work with us. We would welcome the chance to have them learn more about our culture, property and traditions."
Baby Boomers, born between 1946-1964, number approximately 77.8 million people in the United States alone. Many of them are rediscovering regions of previous travels and charting a way to buy property to vacation in now and retire in later. Every year, they are being joined by more and more Canadians, Europeans and Asians — many of whom place a premium on their return on enjoyment.
Sales to Americans abroad have slowed, mirroring a pattern in the States, yet many of the "fly-in" destinations are experiencing steady sales, thanks mostly to the international boomer profile.
"Remember that World War II ended at the same time in Europe as it did in the United States," Yun says. "Many of the Europeans had bought in Spain but the Spanish market is undergoing a transition now. Some of them see the lower cost of U.S. real estate and consider it a good investment."
Canadian property referrals have provided an attractive niche, especially with the 2010 Olympic Games in Vancouver just around the corner. Retirees and aging baby boomers "from the States" are drawn to Canada for its wonderful skiing, health care, bargain medicine, terrific sailing and clean air. Europeans have long coveted summer homes in East Coast waterfront regions of Nova Scotia and New Brunswick.
The group with the most "in flow" potential is members of the rising middle class in Brazil, Russia, India and China (the "BRIC" countries) who are expected to buy vacation homes in California, Arizona, Florida and Nevada.
"I expect to see 80 million people rising to the middle class every year in the BRIC countries," Yun says. "Approximately one percent of them will move to the bracket of super rich and the biggest status symbol they can have is a home in an international city on the West Coast or Las Vegas or Florida. Many of these are cash buyers who don't have to worry about the mortgage markets. This is going to bring new business to Realtors."
Tom Kelly's book "Cashing In on a Second Home in Mexico: How to Buy, Rent and Profit from Property South of the Border" was written with Mitch Creekmore, senior vice president of Houston-based Stewart International. The book is available in retail stores, on Amazon.com and on tomkelly.com
Copyright 2009 Agent Publishing LLC