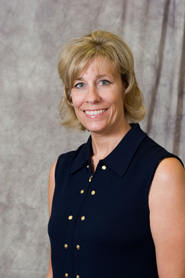 By Joan Kaufman
Agents know that the key to success in real estate is to become an invaluable asset to your clients. Selling a home and preparing to move even in the best of times is a daunting task, and with the current economic climate, it is more important than ever to make your listings show as well as they can to ensure a fair transaction.
Within your arsenal of marketing techniques, enlisting the help of an interior designer might go a long way in shedding months from a property listing and gaining a higher offer for your client. Whether recommending simple upgrades to the home in terms of décor, or providing staging services to help make the home flow and show better, an interior designer's services can help prepare the home to look the best it can to prospective buyers.
Most agents know to recommend a walk through with their clients to identify quick and easy improvements, which will help the property show better. A quick consultation with an interior designer can provide a fresh look to the space as well. If your designer has experience with Feng Shui, he/she can also introduce and correct difficulties if necessary.
Here is a checklist of tips to share with homeowners getting ready to sell:
• Have your client "visit" their own home with the agent or interior designer and ask them to critique it. Drive up to the home as a prospective buyer, walk up the front steps, check out the walk way, landscape, mailbox and lighting. Curb appeal is extremely important – it can make the decision of whether or not a buyer will consider taking the time to see what's inside.
• Since the kitchen and bathrooms help sell a home, clear appliances from kitchen countertops, except the coffee maker, and clear toiletries from bathroom counters.
• Whenever possible, store items inside cabinets.
• Put away papers, magazines and bills and keep surfaces clean and clear.
• Clear desk areas of papers, although a computer is acceptable.
• Reduce the amount of furniture in overcrowded rooms.
• Place toys in closed storage or put them away prior to a walk through or open house.
• Keep the home clean – hire a cleaning service if necessary. Make sure all fans and light fixtures are clean and dust free. Fresh smells are always helpful and inviting.
• Remove most personal photographs.
• Replace all light bulbs and increase the wattage where possible. You want to have as much light as possible inside and outside the home.
• Keep an extra laundry basket on hand. When a last minute call comes from someone wanting to see the house, have your client walk around and pick up all the excess "stuff" and toss it in the basket. Advise them to take the dog, the kids and the basket with them as they head out the door during the showing.
Homes for re-sale are competing with new homes
Since the two most scrutinized areas of a home are the kitchen and the bathrooms, you'll want these rooms to be in the best shape possible. If your clients cannot afford to do an update, there are some specific things they can do to improve the appearance and perceived age of the home.
• Appliances: New homes have new appliances. This is one of the easiest ways to tell the age of a home. If your client can afford it, replace the worst piece now to avoid a sticking point in a negotiation later. Have them take the time to purchase new knobs for the cook top, as it will help the appliance look newer. If the oven or refrigerator is old and dated in color, it can be electrostatically painted. Don't forget to have your clients take the time to carefully clean those appliances inside and out!
• Counters: Laminate and Corian are out, while engineered surfaces are hot. Granite is also a timeless classic. It is not as expensive as your clients might think to install new countertops if they can keep their sinks and faucets, and the investment will be valuable for prospective homebuyers. If your clients must replace the sinks and faucets, advise them to be modest in their selections.
• Showers and Tubs: Re-glazing is an affordable alternative to new. Porcelain glazing can be done over old tile, grout and old tubs, and it will update the look quickly and inexpensively. Stay with white or ivory since those colors go with everything.
• Carpet: If the carpet is worn, replace it. The only other option is to negotiate a cash settlement during the sale and this approach may cost more than replacing the carpet. Many buyers may not want to do these simple upgrades and will pass by the home in favor of something else. Others will not want to bother negotiating these small details and might avoid the home as well.
• Often Overlooked: Check the furnace and slop sink and any other item that will be scrutinized. Wipe off the dust. If there is rust, scrub it off. Make everything look as new as possible. At minimum, sweep the basement floor areas that are unfinished. Any areas of moisture will scare off potential buyers. Place a dehumidifier with air freshener in the basement and try to keep it as dry and clean as possible.
Make your listings shine as much as possible. While most agents may not realize the value of the improvements, regardless of whether the property sold faster or for a higher price, at least the homeowners will be able to continue to enjoy their home until it does sell.
Joan Kaufman, ASID, IIDA, is a registered interior designer and current president-elect of ASID-IL. She is a certified Feng Shui practitioner and has been practicing interior design for more than 20 years. Her work has appeared in national and regional publications including Better Homes and Gardens, Interiors & Sources and the Chicago Tribune. For more information visit Interiorplanning.com or call her at 630.848.2119.
Copyright 2009 Agent Publishing LLC