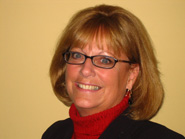 Radcliffe Realty, Shorewood
What was your first job in the realty industry? I was a Realtor with RE/MAX. I jumped in with both feet and went to 100 percent concept from the get-go! I didn't leave myself any option for failure.
Who inspires you? My mother, she was a broker/owner of a real estate company while she raised six high-energy kids. Four of those kids are also now in real estate.
What is your favorite free-time activity? Anything involving being out in nature. I like hiking, biking or just sitting by a stream.
How did you learn the business? By watching my mother. She provided the best customer service example I could ever find. Once I was licensed I aligned myself with the best. I did buyer's agency for top producers, worked their open houses and then implemented my personal strengths to their successful examples.
What was your most difficult sale, and how did you succeed? There are no easy sales anymore. REOs, short sales and distressed properties are challenging for the best of us. Success lies in education and understanding what our job has evolved into in these difficult times. The key to success continues to be excellent customer service, but with an emphasis on being educated on the new directions our markets have taken.
What is the most difficult aspect of your job? Combining the demands of real estate with "time-out" to recharge is difficult. I struggle with delegating and sticking to scheduled time off.
What was your worst job, and what did you learn from it? I've never had a worst job. I've enjoyed all my professional experiences. I have had some worst clients, though, and from them I learned patience and how to set personal limits.
Where do you go to network and meet new clients? I stay active in community organizations. I am the Planning and Zoning Commissioner in my community. Joining business alliances, chambers and conservation groups keep me informed and meeting new people.
What has been your greatest accomplishment? I see my life as an ongoing body of work: still unfinished but hopefully a best seller someday. My family, my work and the reputation and the respect I leave behind will hopefully be my best accomplishment.
What was the last good movie you saw or book you read? The best book was "Molaki." It was a complete surprise. I picked it up by accident and it was amazing. It is the story of a young girl growing up in Hawaii's leper colony. I found it heartwarming and inspirational.
What is your favorite restaurant? Anything with Mexican food
Architecturally speaking, what is your favorite building in Chicago? Cruising down the Chicago River you see one amazing architectural building after another. The trip is an architectural dream.
What kind of car do you drive? Buick Lacerne.
BlackBerry, Palm or paper? Trio and paper. I can't quite break the paper habit.
What is your favorite city after Chicago? San Diego. Isn't it everybody's?
What is your personal motto? "Doing your best at this moment puts you in the best possible position for the next."
In 10 words or less, what is your advice for someone new to the industry?
Activity creates activity. Get going!