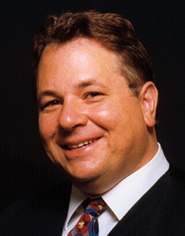 Coldwell Banker Residential Realty
Kenwood
What was your first job in the real estate industry? I was a real estate salesperson at Century 21 Manno & Stanley Ltd., which was located on the corner of Foster and Glenwood Avenues in Chicago.
Who inspires you? Howard R. Hughes
What is your favorite free-time activity? Lying on the beach in Italy.
How did you learn the business? Mike Manno, a great human being, held weekly Saturday morning internal classes on things like contracts, etc., at Century 21 Manno & Stanley Ltd. My co-workers there — Siamak Jahanghari, Jon With and Michelle Brown — helped me to learn the business and took me out on appointments with them.
What was your most difficult sale, and how did you succeed? Sales are a step-by-step, problem-solving effort. You succeed by keeping good communication with the parties and doing your end of the job. Communication keeps everyone aware of what is required by each participant. This is how to avoid difficulties and to succeed.
What is the most difficult aspect of your job? The availability of funds for those who want to purchase a home.
What was your worst job, and what did you learn from it? I once went to work in a real estate office where I had not realized that they only had cordless telephones. The phone is ringing – hey, where's the phone? I learned not to take such things for granted.
Where do you go to network and meet new clients? The Internet, open houses and neighborhood and family/friend functions.
What was the last good movie you saw or book you read? The last good movie was "Mr. Deeds Goes To Town" from 1936 with Gary Cooper and Jean Arthur. For books, it would be "Think and Grow Rich" by Napoleon Hill.
What is your favorite restaurant? Klas, located in Cicero
Architecturally speaking, what is your favorite building in Chicago? The Tribune building
What kind of car do you drive? 2007 four-door Chevrolet Impala
BlackBerry, Palm or paper? Paper
What is your favorite city after Chicago? There are only two places in the universe. There is Chicago, and then there is everything that is not Chicago.
What is your personal motto? Win-win!
In 10 words or less, what is your advice for someone new to the industry? Get started now. Action!