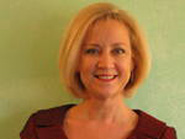 RE/MAX Properties, Western Springs
What was your first job in the realty industry? In 1982 I jumped in with an independent broker in Riverside, Winkler Realty
Where did you grow up? I was raised and educated in Boulevard Manor, Cicero.
What is your favorite free-time activity? Bike riding and reading self-improvement books
What do you do to relax when you're stressed? Shake and pour a lemon-drop martini
If you weren't a Realtor, what would you be? A movie star
If you could have lunch with a well-known figure (living or not), who would it be and why? Jakob Dylan, because I admire his musical talents
Why do you enjoy working in the luxury market? I like the luxury market because it's a welcome change from the ordinary home.
What is the most amazing feature you've ever seen in a luxury home? The most amazing feature I've ever seen was the layout of an inground swimming pool next to an eight-body hot tub surrounded by flowering trees and plants. It was so "resort living" in the suburbs!
What is your favorite place to "hang out?" On a beach
What is the most difficult aspect of your job? Keeping records
Where do you go to network and meet new clients? Women's Council of Realtors meetings, community gatherings and I speak at the North Riverside library
What was the last good movie you saw or book you read? The last good book I read was "Everything Happens for a Reason."
What is your favorite restaurant? The Reel Club in Oak Brook
Architecturally speaking, what is your favorite building in Chicago? The Shedd Aquarium
What kind of car do you drive? A 2008 Honda Accord, gave up the Z4 BMW when the market began to decline, I hope to get it back soon!
BlackBerry, iPhone or Paper? I'm old school, telephone
What is your favorite city after Chicago? Negril, Jamaica
In 10 words or less, what is your advice for someone new to the industry? Follow your heart, be true to yourself and treat all people with respect