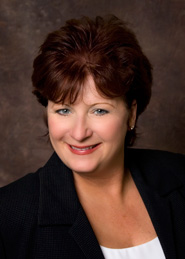 By Teresa Ryan
View more in our 2010 Spring New Construction Digital Edition
Achieving success in today's market requires more than being good, it requires excellence. In this current market where deals can easily fall through and buyers need extra reassurance along the way, Realtors must work harder to make sure deals get done and business keeps moving.
To ensure this success, Realtors must take that extra step to fight their way to the top of the industry. Some invest in education, while others look to special programs to keep their agents motivated and excited. Here at Ryan Hill Realty, we've invested hundreds of thousands of dollars and even more hours to develop the technical infrastructure and training systems that allows our agents to optimize their ability to perform and serve their clients at the highest level.
As the founding partner of Ryan Hill, I believe that the best technology, training and development are the tools necessary for success in this current market. One way we continue to drive this point home to Ryan Hill agents includes Brian Buffini's "100 Days to Greatness," led by one of the company's four certified mentors. With the belief that growing and learning is an "ongoing process," Ryan Hill's training director, Mike Loewer, leads twice monthly training sessions to help agents continue to achieve their "personal best."
Jack Persin, the managing broker of Ryan Hill, also believes in bringing in educational seminars and encouragement to lead agents down the right path. His efforts include informative monthly agent meetings; regular tours that promote agent listings; company, client and agent events that deepen relationships while having fun; and guiding agents to be leaders in their community.
Taking this concept a step further, we've decided to organize a free seminar for all Chicagoland agents with Jack O'Connor, a leading Realtor based out of Colorado. After hearing O'Connor speak at a NAR event two years ago, I was overwhelmingly drawn to the notions found in his presentation. O'Connor's real estate firm has 500 agents and completed 6,000 transactions in 2009. He has sold over 2,000 properties with $350 million in volume, and he is the owner of one of Real Trend's top ranking companies for agent productivity. We've retained O'Connor and his partner Leanne to help refine our agent structure, and we are now offering the choice of a generous agent split format, or a company support fee/transaction fee alternative.
The upcoming seminar will teach agents O'Connor's five proven tips to sell in any market, and will educate agents on taking personal production to new levels. We will host the seminar on Monday, March 22 at the Arista Hotel in Naperville (2139 CityGate Lane, Naperville) from 8:30 to 11 a.m. with a complimentary breakfast. To register, visit RyanHill Realty.com/register, or contact Chris Chase at 630.240.5758. The event is sponsored by the Ponds of Naperville, Wells Fargo and Front Street Lofts of Lemont.
Thanks to our focus on education, during the past 18 months, Ryan Hill has grown by more than 25 percent, established a major REO initiative, is projected to close 200 to 500 transactions per year, developed a "best-in–class" Web site and formed a relocation division with a dedicated director, Christine Chase. Ryan Hill is also aligning itself with successful companies, such as our affiliation with the Marquette Companies. This relationship allows Ryan Hill to offer unique selling propositions such as SmartRent, which brings renters to Ryan Hill who are now ready to become homeowners.
In times like these, agents can certainly use all the help they can get. There is nothing to lose by attending this free seminar, and everything to gain.
Teresa Ryan is the owner /broker of Ryan Hill Realty, a full-service residential and commercial brokerage. with their corporate office located in downtown Naperville, The company philosophy of "the client comes first" has been the cornerstone of the company's success. Ryan's background includes 25 years in public relations, advertising and marketing. She can be reached at 630.718.0424 or by e-mail at [email protected]