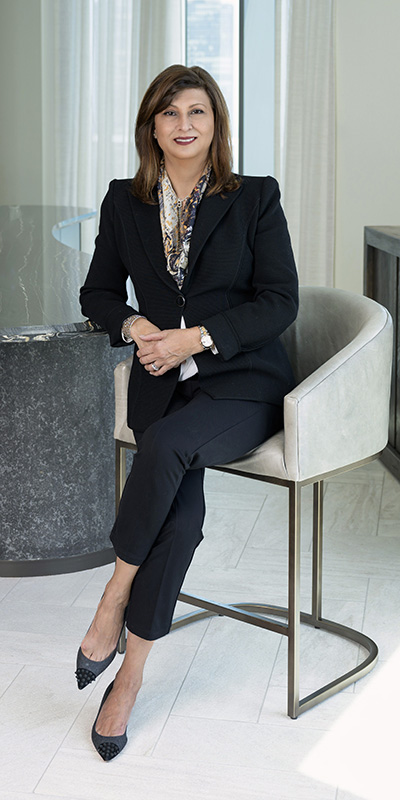 Like it says in her slogan, "Leading You in the Right Direction," Mariam Moeinzadeh is fully focused on customer care and guiding clients toward their dream homes. She has an immaculate eye for staging, and loves to decorate her listings with fresh-cut flowers and lighted candles.
Though licensed for nearly a decade, Moeinzadeh's real estate experience dates back 25 years to her family's business. She has a master's degree in industrial and system engineering from the University of Illinois and worked in database design, system analysis and accounting while investing in rental properties with her family. She decided to put her skills to work helping her customers as an agent and earned her license nine years ago.
Today, Moeinzadeh works primarily in the South Loop and River North, as well as the Gold Coast and West Loop. She's a certified Seller Representative Specialist, an Accredited Buyer's Representative and a certified Real Estate Negotiation Expert. She's also certified in pricing strategy, internet, short sales and foreclosure resources, and Ninja selling.
Moeinzadeh's clients appreciate that she's not pushy and is always upfront about her opinions. "They like me because I just go above and beyond and give full concierge service," she says. "That's why I get a lot of referrals."
In the past year, Moeinzadeh completed a full renovation project in a condo as part of her real estate investment endeavors. While she used to be part of a team, she's now solo and expanding her business.