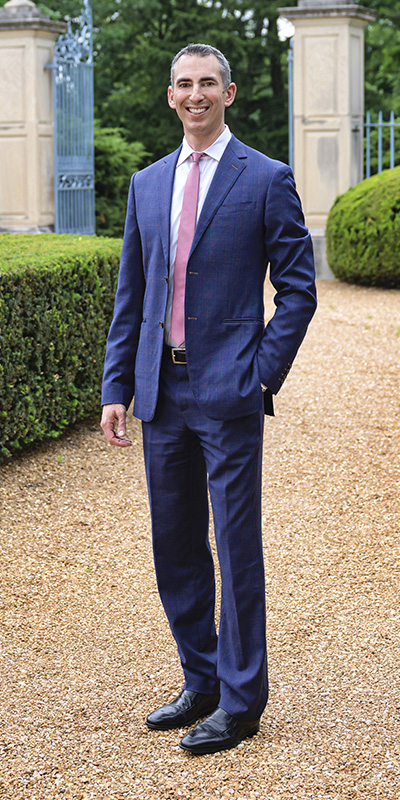 Leigh Marcus is a dedicated real estate agent who finds great satisfaction in sharing his sales skills with those looking to grow. With a welcoming approach, Marcus invites individuals to join him in developing their craft, empowering them to build the life they desire.
Specializing in single-family homes and condos on Chicago's North Side, Marcus takes pride in assisting a diverse range of clients, from first-time buyers to luxury homeowners. He approaches each client with humility, striving to create a smooth transaction with honest communication. By tailoring his services to meet his clients' specific needs, Marcus helps them achieve their goals and fulfill their dreams.
Marcus' success is a testament to his dedication and hard work over the last two decades. With more than 2,300 transactions and over $1 billion in sales, he consistently delivers prompt and effective solutions. He remains grateful for the trust and support he receives from his clients and community, whom he credits for his success. His commitment to exceeding expectations is reflected in his ability to sell homes at around 99% of the list price. Remarkably, about half of these sell in just 13 days or less.
Marcus draws inspiration from his wife, Lindsey, whose own accomplishments in real estate ignited his passion for the field. He credits his previous experience at esteemed companies like IBM and CDW for equipping him with his sales skills, and his degree in psychology for helping him understand what motivates people to do what they do.
Beyond his professional endeavors, Marcus finds fulfillment in giving back to the community and engaging in volunteer work with his wife and three daughters, reflecting his core value of making a positive impact on the community. He also enjoys meditating, live music shows and adventurous getaways.
Embracing a mindset of continuous learning, Marcus actively participates in activities of the Chicago Association of Realtors and the Mike Ferry Organization. He welcomes conversations with agents who seek to expand and grow, offering mentorship opportunities to support others in developing and honing their skills.