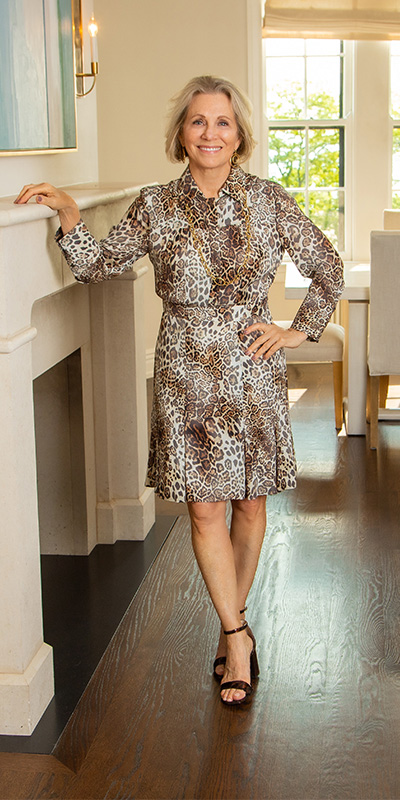 Barb Steinhauser is a veteran of the Chicago real estate industry with a demonstrated passion for high-end service and industry specialty in luxury properties. With over 25 years of experience in residential real estate and luxury sales, she offers her clients what very few others can: an unparalleled level of concierge service combined with deep market knowledge and extensive personal and professional networks.
Steinhauser has lived in Chicago for over four decades, first raising her family in the Gold Coast and then in the Lincoln Park area. She launched her career in real estate after serving as vice president of membership for Everlands, a global destination club, which introduced her to the world of real estate investment.
To date, Steinhauser has built a successful referral-based business supporting families and individuals with transactions across Chicago's downtown and suburban areas. Steinhauser recently helped launch Busby Group Luxury Advisors and now serves as the group's director of luxury sales.
Steinhauser brings to Busby Group extensive experience working with affluent clientele and wide-ranging home-buyers and sellers, investors and developer clients. She knows that real estate transactions can be stressful and sensitive. She's earned her solid reputation and clients' respect by demonstrating discretion and integrity with a thoughtful, personalized attention to their needs.
What sets Steinhauser apart from the average agent? She puts it simply: "I approach each deal as a partnership with my clients–not just a transaction. I go the extra mile and clients tell me they enjoy working with me and their referrals mention that it's important to them as well."
Outside of real estate, Steinhauser serves on the Women's Board at Rush Medical Center and its Veterans Committee for the Road Home Program. She is a member of the Saddle & Cycle Club and Rolling Rock Club. Her favorite pastime is getting active outside with friends and family, playing golf and racquet sports as often as possible.