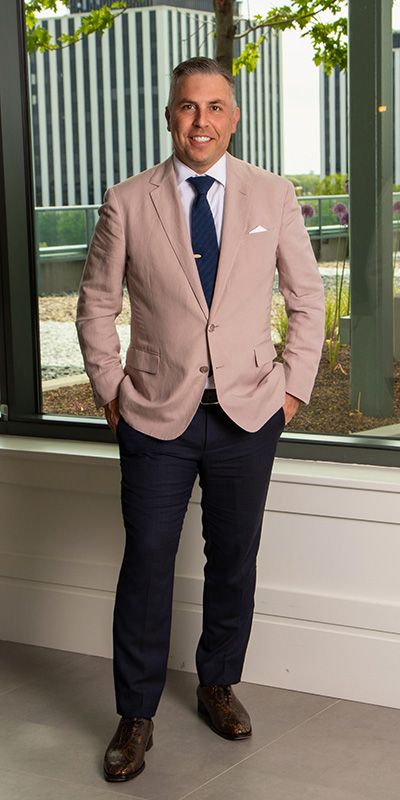 After more than a decade in real estate, Steven Johnson has the know-how and negotiating skills to "make it happen" for his clients. Johnson's days are split between the city and suburbs, but his specialty is working with buyers and sellers in the Gold Coast and in Elmhurst in the western suburbs.
Johnson made the decision to get into real estate when the market crashed in 2008. "Changing professions and going all-in was a risk, but I knew things were going to get better and when they did, I wanted to make sure I was going to be at the top of my game," he says. "The best part about real estate is that it's always changing."
Johnson's motto when it comes to business is "make it happen," and that's something he's certainly had to do to navigate the ever-changing Chicago real estate market. He's a pro at closing difficult deals: He was recently the fourth broker hired to sell a property that had been languishing on the market. By reaching out to investors and previous clients who had purchased similar properties, Johnson was able to sell that home that had been stuck on the market in just a few months.
Putting his "make it happen" business style to use when working with clients means guiding, educating and listening to clients while advocating and negotiating for their best interests. "Selling your personal home is emotional," Johnson says. "I like to sit down with my clients and hear from them directly what they are looking for in a house or neighborhood or hear them out on what makes their home special. I like to use their words and lifestyle to creatively sell it."