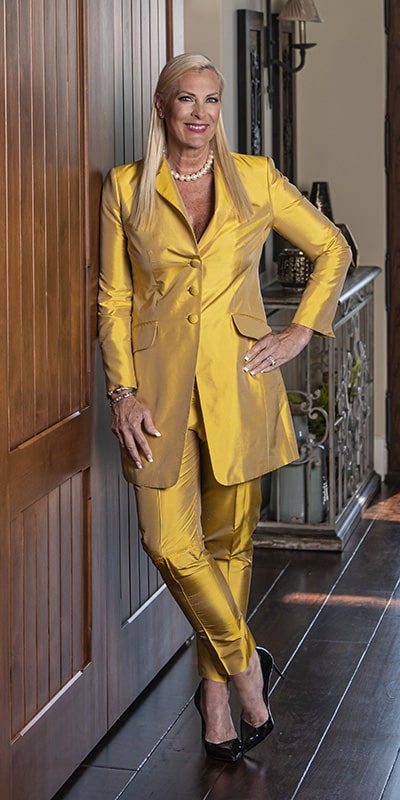 Coming from a family of athletes, herself included, Jill Clark applies her competitive spirit to real estate. "I love the quote from Michael Jordan, 'Find what you love doing and then find a way to win at it,'" says Clark, an award-winning broker and principal of Jill Clark Homes, Compass Real Estate. "I set high goals for myself."
Clark was searching for an entrepreneurial outlet to build a business after spending more than two decades working in fashion and beauty, and she found it in real estate. Of all Naperville agents, Clark has one of the highest average sales in 2021 and ranks among the top 1%.
Clark specializes in fine and luxury homes in Naperville, her hometown of 28 years, and has mostly listed homes during her 18 years in real estate. However, she is now building a team of buyer agents who can service all categories of home shoppers, from first-time to move-up to luxury.
Taking cues from her passion for beauty and design, her expertise at staging and interior design sets her apart from many brokers. Clark pays attention to every detail, and she focuses on the most net (money in her client's pocket) when negotiating in her seller's best interest. "I make the process seamless for clients," she says. "I am easy to get in touch with, and I follow up quickly." She is able to win buyers their homes in a competitive market by communication and effective preparations.
She also does whatever it takes to ensure a smooth closing, paying attention to every detail. Jill is the ultimate professional who also lives by the quote from Chanel: "In order to be Irreplaceable, one must always be different."