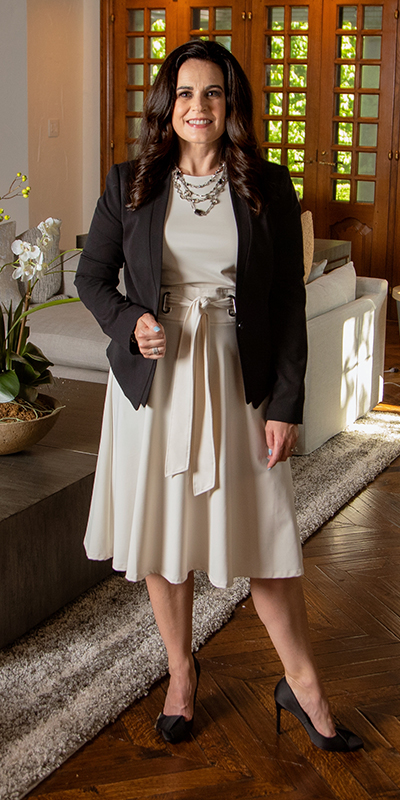 Trust is everything in business. For nine years, clients of all types in Chicagoland and the suburbs have trusted Sheila O'Malley to assist them. She's a certified negotiations expert with a marketing and communications background that benefits her clients. "It was a very conducive shift to real estate as the need to communicate with your clients and properly market their home is an essential part of my job," she says. Her specialties are single-family homes, attached townhomes, condos, land and new construction properties.
O'Malley, a member of the National Association of Realtors and the Mainstreet Organization of Realtors, has earned professional recognition for her expertise. She's a recipient of MORe's Diamond award for Top 2% in Sales Volume (2021). D'Aprile properties has also honored her with their Platinum Key award (2021), Gold Key award (2014–2020) and Top Producer award (2014–2022).
Strong communication skills have been vital to O'Malley's success. "If my clients know what's going on and have the information they need, they can move through the transaction feeling knowledgeable and more in control," she says. "It's my job to provide them with that knowledge and ease them through the process." O'Malley also believes that "kindness and caring about the needs and wants of my clients" make working with her a unique experience.
"For most of us, our home is one of the biggest investments, if not the biggest, we will make," O'Malley says. "So, it's important that you partner with someone with the knowledge and track record to get the job done. Buying or selling a home is an emotional process–and many times I take on the role of financial analyst, marriage counselor, stager and designer, psychiatrist and more. But the most important role I could earn is your trusted real estate advisor and, in the end, a friend."
In her spare time, O'Malley enjoys running marathons and traveling with family and friends.