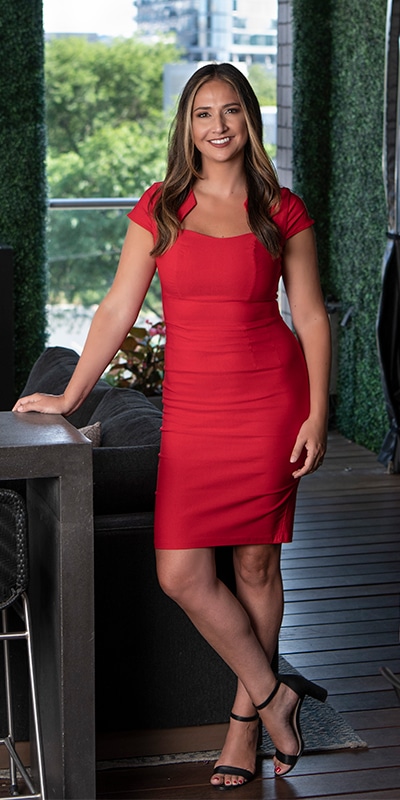 A University of Illinois alumna, Erica Williams worked in digital marketing and project management upon graduation, gaining valuable skills that she would leverage into success in real estate. It was in 2016, while working at her mother's company, that Williams was encouraged by her (now) husband to take the leap and become a licensed agent.
Always having an interest in the field, she loved the idea of connecting with people at such a critical step in their lives. She worked as a part-time agent at first, building her business before going full-time in 2018. Williams prides herself on having curated a well-rounded business over the past six years that gives her clients a competitive advantage at all ends.
Serving a wide array of residential clients, Williams has expertise in both the city and suburban Chicago. Her clients describe her as being "on top of everything," praising her communication skills and deep well of knowledge, and often noting how she markets their properties with pride.
"I think my ability to connect with clients has been most instrumental in my success," says Williams. "I really take the time to listen to them and empathize with their situations, and I make a point of understanding their needs. This process can feel overwhelming, and I make it a priority to make sure my clients know that I am there for them every step of the way." Williams strives to build client relationships that last far beyond closing day and receives the majority of her clients through referrals.
A winner of the Outstanding Achievement Award with @properties Christie's International Real Estate in 2020 and 2021, Williams also received the Vice President's Club commendation from Baird & Warner in 2019. She is a member of the Mainstreet Organization of Realtors and is proud to have purchased her dream home with her husband in the last year. She enjoys traveling, spending time with her husband and two sons, as well as Sunday dinners with her extended family.