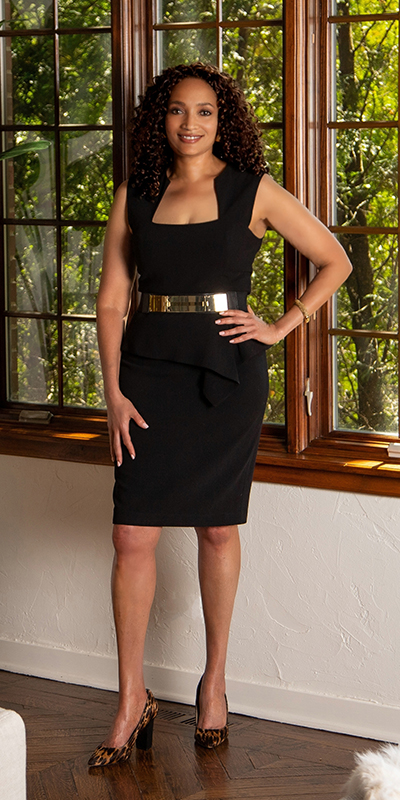 Known as a true advocate for her clients, Saretta Joyner is a broker who gets great satisfaction from helping people navigate what can be the most exciting and stressful event of their lives.
Joyner began her real estate career in a declining market during a time when foreclosures and short sales were common. Working on the Baird & Warner foreclosure team was a tremendous learning experience for her. She now also represents luxury clients and enjoys representing buyers and sellers at all price points.
Joyner's past careers have taken her from corporate boardrooms to manufacturing facilities. She worked with art directors and creatives to translate their concepts and creations into innovative products. This required high levels of persistence and diplomacy, and always kept her thinking outside the box—skills that have translated well to real estate.
Joyner was fortunate to close the largest single transaction in her office for 2021, $2.65 million, and she was also recognized with Baird & Warner's top sales achievement when she joined the Founder's Club. Additionally, she earned the 2022 Five Star Legends award, recognizing her 11 consecutive years as a Five Star Professional (2011-2022). As someone who grew up in Oak Park, Joyner is proud to have assisted in the purchase and sale of a historically significant Frank Lloyd Wright home.
"I believe my ability to really listen to my clients and understand their goals has contributed to my success," she says. "When working with me, my clients understand that the experience is all about them. This is important to me because I didn't initially have that experience with my own first real estate transaction. I always want my clients to feel that they had an incredible experience working with me."