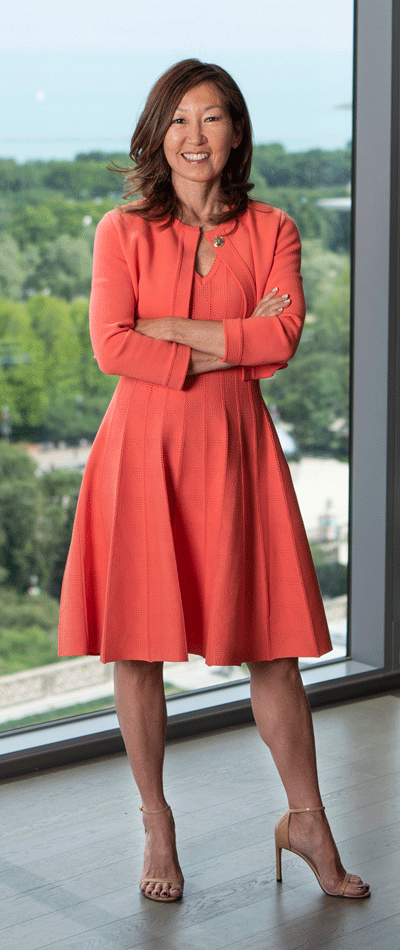 In a profession flooded with talented people, Nancy Ackerman raises the bar with a foundation of knowledge that exceeds the norm, bringing added value to every transaction.
Prior to real estate, Ackerman, a broker with Jameson Sotheby's International Realty, had a 25-year career at KPMG LLP, providing real estate tax advisory services to global clients. "I spent years assessing property values from a taxation standpoint," says Ackerman. "An ability to know what to look for and where to find it was a pre-requisite for the job. To me, it's second nature."
That second nature makes her invaluable in spotting relevant property attributes, the good and the bad, as well as decoding the fine print in complex financial commitments, and fully comprehending the implications.
A thorough and effective communicator, she always helps educate clients about the transaction process and makes them feel like they are working with a trusted friend. Clients especially appreciate Ackerman's bulletproof protection of their interests, and her ability to do it without breaking a sweat.
Ackerman, who has more than 30 years of experience in real estate, does what it takes to prepare a seller's property for a successful sale or help a buyer see the good and bad in any property they're considering calling home.
"Recently going through an unplanned change of residence myself, I understand all of the emotions and considerations that play into buying and selling, and how the tiniest details can shift people out of their comfort zones," she says. "I appreciate the central role that a house can play in a family for generations."
In the first few months of this year, Ackerman more than doubled her previous year's sales, proving that a focus on quality brings reward. In her spare time, she travels across the country to watch her son compete in tennis tournaments, is a golf enthusiast and enjoys playing paddle tennis.