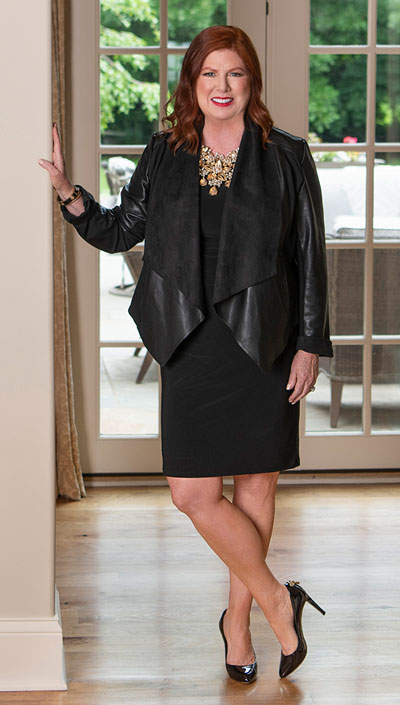 In a tense negotiation, buyers and sellers need a true advocate who has their best interest at heart – and need look no further than Judy Gibbons, Realtor with Jameson Sotheby's International Realty. A veteran of the fashion industry, Gibbons combines hard-nosed negotiation tactics with a skillful eye for design and décor – making her as beneficial for sellers looking to stage and sell as she is for buyers who want to get top dollar for their home.
"I'm direct, tough, but also fair in conversations designed to get us to the closing table," Gibbons says of her 16-plus years in the business. "Representation matters so much and my experience helps me ensure that we beat other offers 9 times out of 10." Raised in Barrington, Chicago real estate is what Gibbons calls a "natural fit" for herself – that is, of course, after a 13-year stint in New York City's glitzy fashion world. But now home in the town that helped build her, Gibbons say, she gets thrilling experiences like selling a home she once owned years before. "It was special to see how happy my clients were and know that I, too, had wonderful memories there. Selling here brings back so many great memories."
And that connection dictates how Gibbons treats her clients.
"These client relationships mean the world to me and these clients often become friends," she says, having started expanding her business with licensing in Michigan just this past year. "Whether in-person and local or remote and email-based, I treat my customers like they're my only customers." And Gibbons knows the importance of home. Having survived an F5 tornado in Barrington in which her family lost everything, she never loses sight of what home means.
"Nothing is guaranteed," she says humbly. "But I know that my job can ease anxiety, create calm, and provide hope, and that means everything to me."