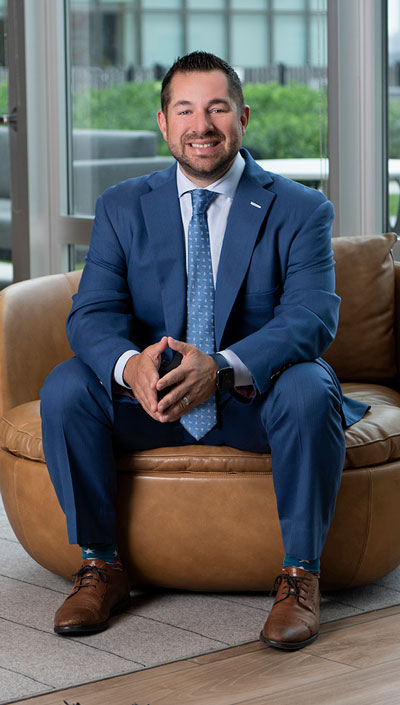 As the Chicago Association of Realtors' 2020 Managing Broker of the Year, Keller Williams ONE Chicago's Mario DiLorenzo is one of the most well-known names in the industry.
DiLorenzo has spent the last 18 years — his entire professional career — in real estate, and has a deep commitment to strengthening the industry. He serves on the Chicago Association of Realtors Professional Standards Committee and Professional Working Group, as well as the Illinois Realtors Professional Standards Committee and Ethics Citation Committee. He's been named a Top Producer by CAR every year for the last decade and has earned a Five-Star Professional Award from 2019 through 2021.
"I have done everything from multi-unit to single-family homes," he explains. "Also, being a managing broker for 13 years has helped me learn the ins and outs of the industry. There is really no scenario I have not dealt with directly as a Realtor or indirectly as a designated managing broker."
He says that nine out of every 10 clients comes from his referral database. That's due to his honest, straightforward approach. "I don't sugarcoat anything to make my clients happy; I give it to them straight, and I believe most people appreciate that," he says.
Setting expectations up front gives clients the confidence that he's working in their best interest, according to DiLorenzo, explaining, "I also have systems in place so communication and information is shared regularly so they always know I am right there to answer any questions or help put out a fire."
Acting with integrity is DiLorenzo's top objective because, "No commission check is worth my reputation," he says. "My clients are my highest priority, and my goal is always, for each one of them, to have the perfect real estate transaction," he says. "Doing the right thing even when nobody is looking is my mantra."