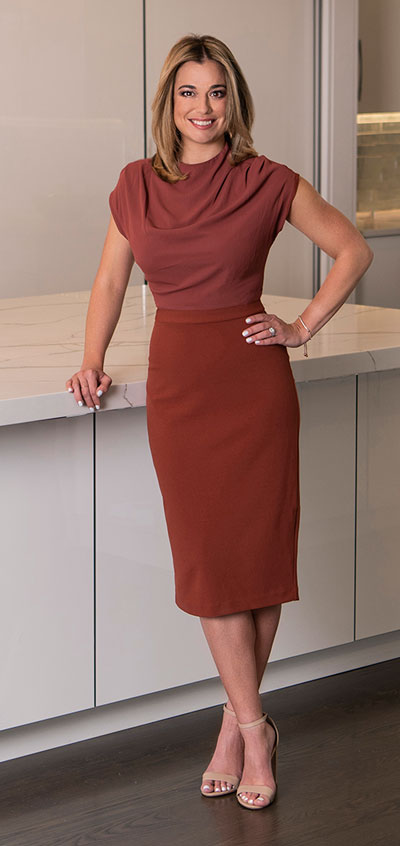 Leadership is an important aspect of being a quality real estate agent. For Lauren Green, broker with Dream Town Realty and head of The Green Group alongside her husband, Ryan, her leadership chops were honed early on, as she worked her way up to a sales leadership position in the health care industry.
"I wanted to run a business the way I felt would be best while serving the community," she explains of what prompted the change to real estate. "Helping others through such a monumental time in their lives seemed like a dream to me — now it's my reality, and I love it!" Having grown up in the northwestern suburbs of Chicago and now covering a 50-mile radius in the area, Green has hometown spirit and knowledge of the various neighborhoods in Chicagoland that make her a go-to voice for homebuyers, sellers and investors alike. "We do it all!" she enthuses. "Residential, commercial, investments and even rentals."
One area of the business that Green truly digs into is utilizing customer relationship management tools via Dream Towns' proprietary system, as well as turning to social media as an effective outreach tool. "I always post the infamous key toss when my clients close, and clients love that tradition," she recounts with glee.
"My clients know that I am always available for them, every step of the way, and transparency is the foundation of my process," says this Chicago Agent magazine Rookie of the Year finalist and top performer with Dream Town. "I'm detail-oriented and try to make a stressful process very simple and smooth for my clients." She is deeply invested in Chicago, both personally and professionally, donating proceeds from each real estate sale to local organizations and continuing to invest in real estate with her husband. "I am a guide for my clients, always," she says.