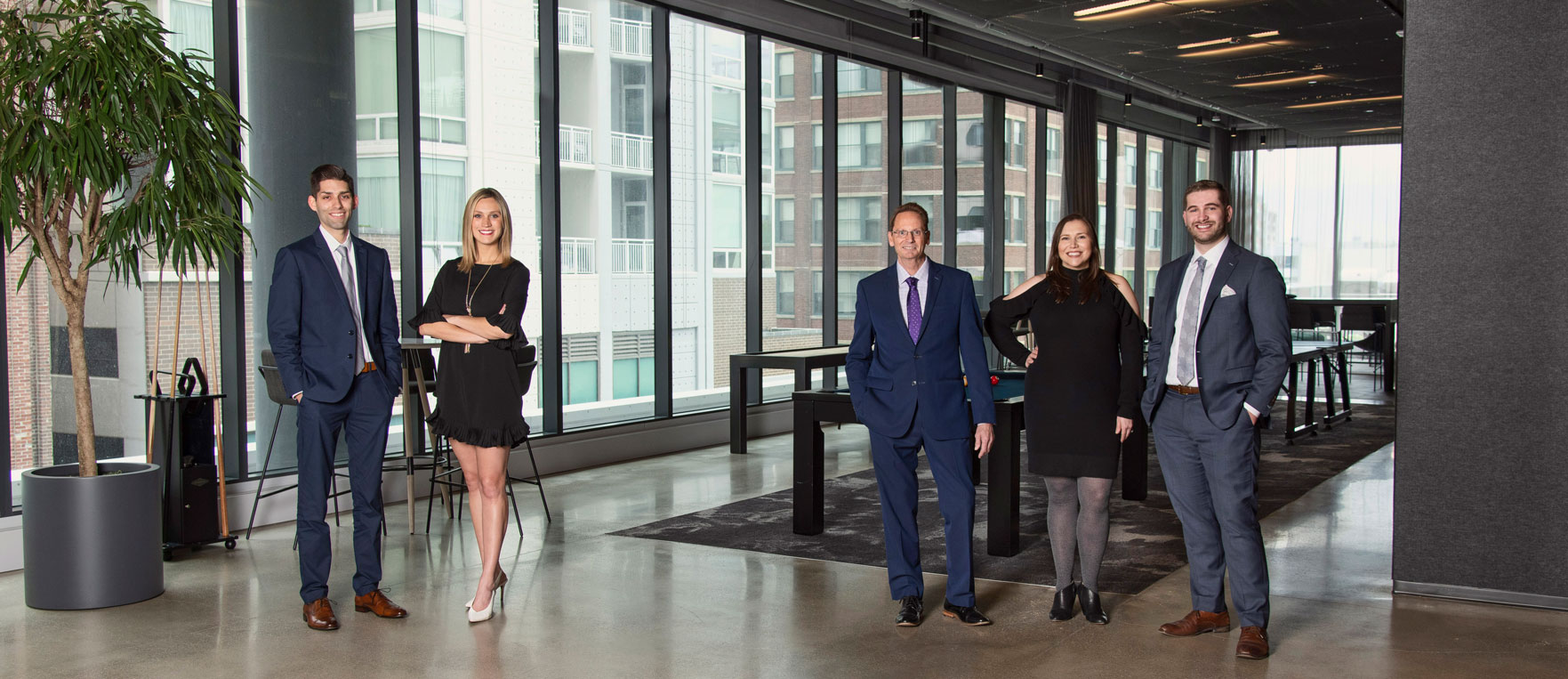 Jessica Kelly, Buyer Specialist
Zach Kogut, Buyer Specialist
Paul Smith, Client Experience Specialist
Augie Arellano, Buyer Specialist
Krista Harkin, Lead Buyer's Specialist
As five key members of Weinberg Choi Residential, Keller Williams Chicago-Lincoln Park, Jessica Kelly, Zach Kogut, Paul Smith, Augie Arellano and Krista Harkin collaborate to maintain the team's reputation as industry titans. Helmed by Josh Weinberg and Tommy Choi, Weinberg Choi Residential has ranked among the Chicago Association of Realtors' top 1 percent every year since 2012 and received platinum or gold sales awards for the past five years. The team has been named Best Real Estate Team as part of Real Trends America's Best Real Estate Professionals and ranked among Gary Keller's top 200 teams nationwide.
Smith, a client experience specialist, had nearly 15 years of industry experience before joining Weinberg Choi in 2017. "My position was created by Josh and Tommy," says Smith. From his prior career at Sherwin-Williams, Smith, a member of the Chicago Association of Realtors, is Specialty Coatings Certified and Wallcovering Certified.
As buyer specialists, Kogut and Arellano, led by the recently promoted Harkin, support homebuyers, delivering the perfect homes at the best prices. "I always look out for my clients' best interests and arm them with all the information they need to make an educated decision," says Kogut, who joined the industry four years ago. Arellano, a first-year broker, has an equally honest approach. "I'm not one to push a client toward something just to make a sale," he says.
Finally, Kelly is an Accredited Buyer's Representative and a former mortgage industry professional. "Supporting loan officers prepared me with the knowledge and tools to help my clients navigate the homebuying process and gave me the springboard to start my real estate career," she says. This year, after two years as an independent agent, Kelly joined Weinberg Choi.
All team members are active volunteers within the Chicago community through the team's 365 Days of Giving program.