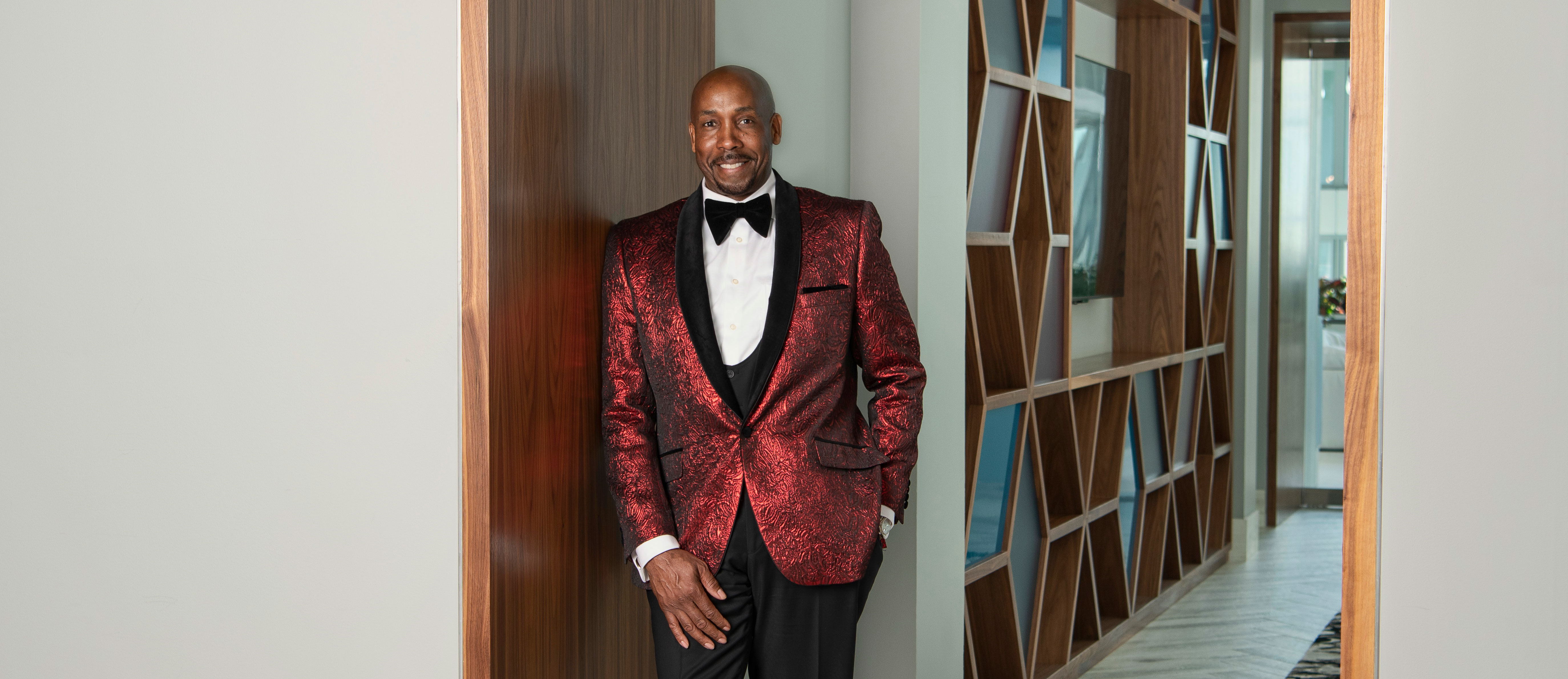 Lamont Ellebb combines safety with style. The CEO of Champagne Closings provides security education to attorneys, title companies, loan officers, insurance agents and real estate professionals by sharing his knowledge from over 25 years working for ADT Security. "I am a servant at heart, and my passion for protecting families and their homes fulfills my purpose in life," says Ellebb, who founded Champagne Closings three years ago after careers as a nightclub CEO and proprietor of a home improvement store. "I love to educate, motivate and celebrate. My company gives me the platform to speak where people actually listen."
With a referral network of over 5,000 real estate professionals, Ellebb has established his reputation as a man of many talents. From teaching personal branding and marketing through social media networks to arriving at property closings with a bottle of champagne and personalized flutes, Ellebb infuses everything he does with positivity and sophistication.
As ADT's top sales associate in 2017, Ellebb is committed to preventing emergencies and is well-versed in the company's solutions, which range from motion detectors to fire alarm systems to security cameras. This year, Ellebb opened his own ADT branch, enabling him to expand his services nationwide. "Being the CEO of my own ADT authorized dealer allows me to hire and help more people," he says.
But starting out on his own wasn't always easy; Ellebb had to prioritize paying his employees over himself in order to jumpstart his business. "What I do is not about myself; it's about the people I serve," he says. "I am an absolute people person and love when people succeed and win in life."
Ellebb belongs to the Chicago Association of Realtors, is an active member of the men's ministry at St. John's Missionary Baptist Church in Chicago and supports St. Jude Children's Research Hospital. He enjoys playing pool and basketball in his spare time.